Chinese Cuisine: does cultural authenticity matter?
Thursday, July 04 2019, 6.30pm - 9pm, at Asia House, 63 New Cavendish Street, London W1G 7LP
Part of the Lee Kum Kee Culinary Culture Series from the Oxford Cultural Collective, in partnership with Asia House Arts and PB Catering.
Tickets £10 per guest. Evening includes drinks and canapés reception.
To book, follow this link.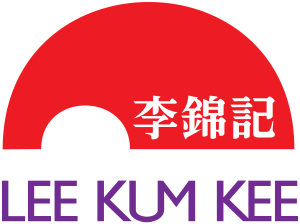 ---
Food consumers are increasingly interested in 'culturally authenticity', yet defining authenticity is fraught with difficulty.
In this session, panellists will explore cultural authenticity with respect to Chinese cuisine. The event comes at a time when supposed 'cultural appropriation' of national cuisines and culinary traditions is receiving national attention.
What constitutes cultural authenticity with respect to Chinese cuisine?  Do accepted notions of authenticity change over time in response to international influence and changing tastes?  Who should we accept as credible ambassadors of authentic Chinese culinary culture?
Our distinguished panellists are well-placed to address these questions and more:
Fuchsia Dunlop is an award-winning cook and food writer specializing in Chinese cuisine. She is the author of five books about Chinese food and gastronomy, her latest being Shark's Fin and Sichuan Pepper: A Sweet-Sour Memoir of Eating in China. Fuchsia grew up in Oxford and studied at Cambridge University, Sichuan University and the School of Oriental and African Studies (SOAS) in London. Her writing has appeared in publications including the Financial Times, the New Yorker, Lucky Peach, Gourmet and Saveur and she makes regular appearances as a Chinese food expert on radio and TV.
Mukta Das lived and studied in China and across East Asia before returning to graduate school to research Chinese culinary culture. Through her doctorate at SOAS, London, she explored the impact of Silk Road trade on the evolution of Chinese food. She also examines the legacy of trade and the movement of people on what are regarded as authentically 'Chinese' or 'foreign' foods in the present day. Mukta publishes in food-related journals and works closely with Andrew Wong on recipe and menu construction.
Jeremy Chan is the UK-born, American-educated, Chinese-Canadian chef who co-owns Ikoyi, a Michelin-starred, West African inspired restaurant in central London. Initially pursuing a career in finance, he was soon eager to work in a more creative, practical environment.  He trained in renowned restaurants including Noma, Hibiscus and Dinner by Heston Blumenthal, before a chance meeting with Nigerian board friend Iré Hassan-Odukakale, sparked an interest in West African ingredients. Chan's distinctive style is unrestrained by geographic borders.
Andrew Wong was immersed in his family's restaurants since childhood.  Despite studying Chemistry at Oxford and Anthropology at LSE Andrew was tempted back into the family business. After training as a chef he was technically accomplished, but dissatisfied with his knowledge of true Chinese cuisine, so he set out on a working tour of China which included a period studying at the Sichuan Culinary Institute. Bursting with inspiration from his travels and fascinated by how food in China differed so dramatically according to region and culture, Andrew opened A. Wong in 2012 with his wife Nathalie. Andrew opened his second restaurant, Kym's, at Bloomberg Arcade in 2018.
The discussion will be Chaired by Don Sloan of the Oxford Cultural Collective.
To book, follow this link.
---
Lee Kum Kee was founded in 1888 by restaurateur, Mr Lee Kum Sheung, in Nam Shui village in the Guangdong Province, South China. He was also the inventor of Oyster Sauce – one of the most commonly used sauces in Chinese restaurants and households across the world. Lee Kum Kee is the number one sauce brand in Hong Kong and also one of the largest and best known Chinese brands in the global Chinese market. Lee Kum Kee products are available in UK supermarkets and independent Asian stores nationwide.