Chinese Food Philosophy: A Recipe for Life
Wednesday, January 16 2019, 6.30pm - 8.30pm, at Asia House, 63 New Cavendish Street, London W1G 7LP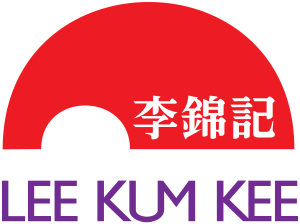 PART OF THE LEE KUM KEE CULINARY CULTURE SERIES FROM THE OXFORD CULTURAL COLLECTIVE, IN PARTNERSHIP WITH ASIA HOUSE ARTS AND LEARNING AND PB CATERING.
Dr Vivienne Lo, Ching-He Huang and Bee Wilson in conversation with Donald Sloan 
What can the world learn from a distinctive food culture that promotes spiritual, mental and physical health?
Chinese culinary traditions reveal much about the social, moral and religious codes that have long governed Chinese society. The content of staple dishes and the rituals surrounding their preparation, presentation and consumption, are rich with symbolic value and have remained constant over centuries.
In this session, our panellists will explore recent developments in Chinese food culture.  How are young Chinese embracing and adapting distinctive culinary traditions? In highly commercial, urban environments, does tradition sell?  And are characteristics that define China's food heritage – balance, restraint, health and pleasure – being lost in our increasingly globalised world? If so, what are the consequences for health and wellbeing?
Dr Vivienne Lo is a Senior Lecturer and the convener of the UCL China Centre for Health and Humanity. She has been teaching the History of Asian Medicine and Classical Chinese medicine at BSc and MA level in UCL since 2002.
Vivienne's core research concerns the social and cultural origins of acupuncture, therapeutic exercise, and food and medicine. She translates and analyses manuscript material from Early and Medieval China, and publishes on the transmission of scientific knowledge along the so-called Silk Roads. She has a long-term interest in visual cultures of medicine and healthcare. Current projects include a book on film and the Chinese medical humanities, and a history of nutrition in China.
Bee Wilson is a food writer, historian and journalist. She began her professional writing career as food critic for the New Statesman, and went on to write for The Guardian, The Sunday Times, The Times Literary Supplement and The New Yorker, amongst other publications. She has written five books and her latest, First Bite: How We Learn to Eat, won a special commendation at the 2017 Andre Simon Awards.
Ching-He Huang is an international Emmy-nominated TV chef and cookery writer, who is now firmly established as the UK's 'go to' expert on Chinese cuisine.  Ching's approach to cookery reflects her family's origins in a farming community in Southern Taiwan. Fusing heritage with innovation, she uses fresh, organic and ethically sourced ingredients to create modern Chinese dishes. She is renowned for making Chinese food accessible, healthy and nutritious.
Her media career, which spans over a decade, has introduced a new generation to the delights of Chinese cooking. The immense popularity of her television work is testament to her engaging style and natural skill as a teacher. Her success is truly international, with many of her television shows having been sold, distributed and broadcast around the world. Ching has published eight best-selling cookbooks including Exploring China with Ken Hom, and Chinese Food Made Easy. Her latest book, Stir Crazy, was published in September 2017.
Donald Sloan is the Chair and founder of the Oxford Cultural Collective
This event includes a panel discussion for one hour, including time for questions from the audience.
Tickets cost £10 per guest, to include a canape and drinks reception. Booking is essential.  Follow this link to book your place.
---
Lee Kum Kee was founded by restaurateur, Mr Lee Kum Sheung, in 1888 at Nam Shui village in the Guangdong Province, South China. He was also the inventor of Oyster Sauce – one of the most commonly used sauces in Chinese restaurants and households across the world. It is the number one sauce brand in Hong Kong and also one of the largest and best known Chinese brands in the global Chinese market. Lee Kum Kee products are available in UK supermarkets and independent Asian stores nationwide.