Asian Restaurants: Securing the skills for success
Monday, September 30 2019, 6.30pm - 9pm, at China Exchange, 32a Gerrard Street, London, W1D 6JA
The annual Ken Hom Lecture
Part of a series on Asian food and culture from The Oxford Cultural Collective in partnership with Lee Kum Kee and Asia House
Incorporating the launch of the annual Ken Hom – Lee Kum Kee Scholarship for future leaders of the food, drink and hospitality sectors
and
the presentation of the 2019 Yan-Kit So Award for Food Writers on Asia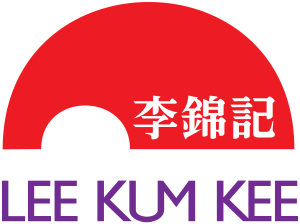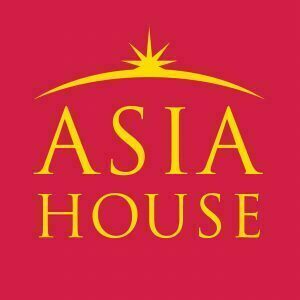 To book your tickets, follow this link
Tickets £10 per guest (£5 for Asia House members and no charge for students), to include attendance at panel discussion and wine and canape reception.
Join Chef Ken Hom OBE; Asma Khan, Proprietor of Darjeeling Express; XueFeng Bai, UK Director of Din Tai Fung; and John Guthrie, Employment Policy Adviser of UK Hospitality, in conversation with Donald Sloan, Chair of the Oxford Cultural Collective, to address the skills crisis in the Asian restaurant sector.
For Chef Ken Hom, Chinese food is an important and defining part of the UK's rich and diverse culinary culture: "The British love Asian food and they have access to the very best available outside of Asia. Those of us with a professional interest must work together to support young chefs, encourage innovation, and ensure that the Asian restaurant sector continues to flourish and grow."
In this session, panellists will consider the future of the Asian restaurant sector in the UK.  As the hospitality industry faces a growing skills crisis, exacerbated by constitutional upheaval and changes in patterns of migration, will the Asian restaurant sector have the resilience required to thrive?  What creative solutions can be used to source, recruit and retain appropriately skilled staff who will secure the sector's future?
This event will also incorporate the launch of the annual KEN HOM – LEE KUM KEE SCHOLARSHIP for future leaders of the food, drink and hospitality sectors.
Panellists:
Ken Hom OBE is acknowledged as one of the world's leading experts on Chinese and Asian cuisine. He is the author of almost forty books and has presented five hugely successful television series. In Britain alone, the Ken Hom Wok is in one out of every seven domestic kitchens. Ken's recent autobiography, My Stir-Fried Life, tells of his upbringing in Chicago's China Town. He is a Patron of The Oxford Cultural Collective.
Asma Khan moved to the UK from Calcutta  in 1991. Despite completing a doctorate in constitutional law, food has always been her real passion. She started a supper club in her home in Kensington in 2012. In 2015, she opened a pop-up in Soho to much acclaim, and Darjeeling Express the restaurant opened its doors in June 2017. Asma was the first British chef to feature in the Netflix Emmy nominated Chef's Table. The episode aired in early 2019.
XueFeng Bai is the UK Director at Din Tai Fung UK – overseeing sales, revenue, developing strategy and managing the execution and implementation of all aspects for the Restaurant Division business in UK. This renowned Taiwanese restaurant chain has over 160 branches in The United States of America, China, South Korea, Malaysia, Japan, Thailand, Philippines, Australia and The United Arab Emirates. It opened its first UK branch in London in 2019.
John Guthrie works as Employment Policy Adviser for the sector's main trade association, UK Hospitality, which has over 700 member companies operating more than 70,000 sites throughout the UK. John's background is in Human Resources Management in the sector and he has held senior executive roles in pubs, branded restaurants and hotels. A key part of his role is the skills agenda and reform to the country's vocational education system.
To book your tickets, follow this link
Tickets £10 per guest (£5 for Asia House members and no charge for students), to include attendance at panel discussion and wine and canape reception.
---
Lee Kum Kee was founded by restaurateur, Mr Lee Kum Sheung, in 1888 at Nam Shui village in the Guangdong Province, South China. He was also the inventor of Oyster Sauce – one of the most commonly used sauces in Chinese restaurants and households across the world. It is the number one sauce brand in Hong Kong and also one of the largest and best known Chinese brands in the global Chinese market. Lee Kum Kee products are available in UK supermarkets and independent Asian stores nationwide.
With the support of China exchange