Culinary Salon Dinner with Conor Spacey
Thursday, October 26 2023, 7pm - 10.30pm, at Academy Restaurant, Ulster University, York Street, Belfast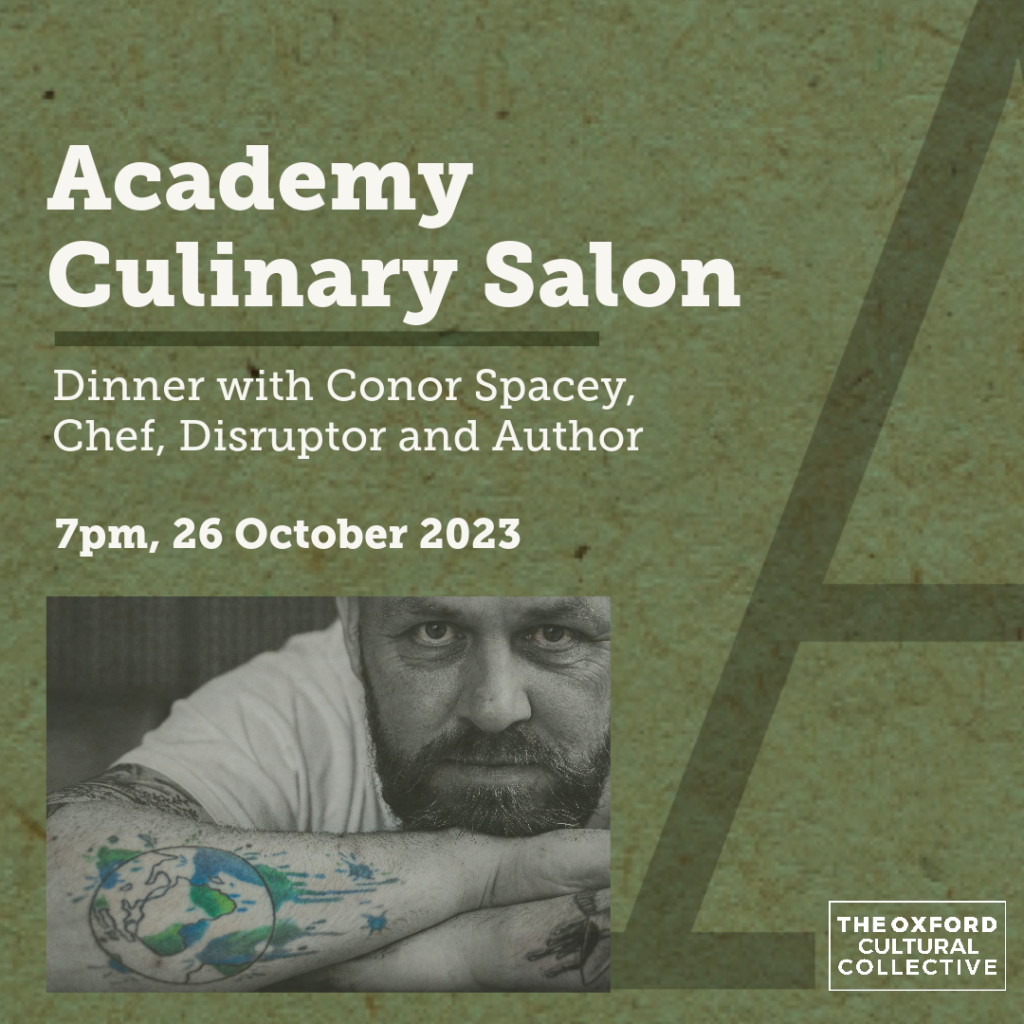 The Oxford Cultural Collective and Ulster University are staging a Culinary Salon: a series of dinners hosted by some of the UK and Ireland's most admired chefs and food writers. The events, which are held in the Academy restaurant in central Belfast, celebrate the cultural diversity that characterises our contemporary hospitality scene, celebrate Northern Ireland as a leading food and drink destination and provide outstanding learning opportunities for students.
This creative initiative has been made possible through generous funding from the Savoy Educational Trust.
TO BOOK YOUR TABLE, EMAIL academyrestaurant@ulster.ac.uk 
Conor Spacey is a chef, disruptor and author and one of Ireland's most exciting and influential culinary stars.
As co-author of the Chef's Manifesto, he stands at the centre of a world-wide movement dedicated to creating a more sustainable food system.
Known for creating delicious dishes from the very best seasonal Irish ingredients, he also has a unique perspective on the role of food in our lives, including its impact on our health and on the natural environment. Conor has become a powerful advocate for change – encouraging consumers to support local food systems that help communities and places flourish.
Conor recently published his first book, Wasted – designed to change our collective mindset, helping us reconnect with real food, from root to tip!