Lunch with Jeremy Lee: Gibunco Gibraltar International Literary Festival
Friday, November 15 2019, 1pm - 3pm, at Bistro Point restaurant, University of Gibraltar
The Gibunco Gibraltar International Literary Festival, now one of the outstanding literary events in the English speaking world, features distinguished novelists, historians, biographers and public figures from Britain and elsewhere.
The Oxford Cultural Collective is pleased to be working in partnership with the festival to stage a variety of culinary events.
Join Jeremy Lee, Chef Proprietor of London's Quo Vadis, for lunch and conversation at the Bistro Point Restaurant, University of Gibraltar.
Before lunch, Jeremy will be talking with Donald Sloan, Chair of the Oxford Cultural Collective, about his life and extraordinary career at the centre of Britain's culinary scene.
Tickets – £39.95. To book, follow this link.
MENU
Spinach and Fennel soup
Vitello Tonnato, Garden Salad
Hafod cheddar, Oatmeal biscuits, Quince Jelly
---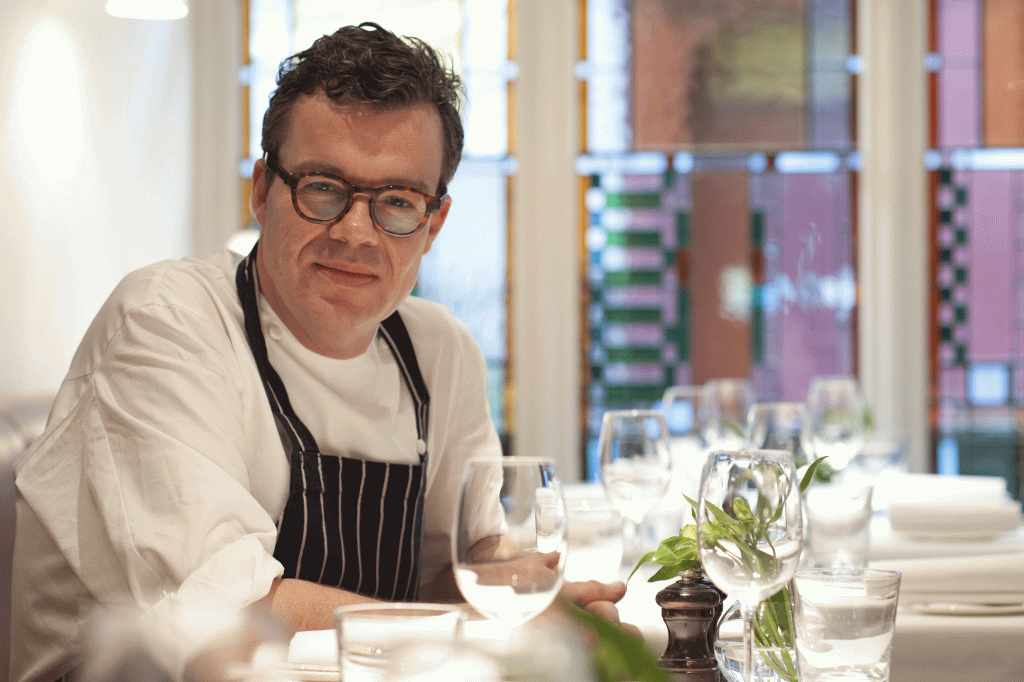 Jeremy Lee
Jeremy Lee joined Sam & Eddie Hart at Quo Vadis in Soho in early 2012, becoming Chef Proprietor of this venerable restaurant. Jeremy had previously manned the stoves of Blueprint Café on the first floor of the Design Museum, which Sir Terence Conran created on the south bank of the River Thames near Tower Bridge. This singular cook has worked with such distinguished restaurateurs as Simon Hopkinson and Alastair Little, with whom he has played a considerable part in the great resurgence in British cooking.
Jeremy, originally from Dundee, Scotland, came from a family where home cooking of a high order was daily fare. His parents and grandmother taught him the mysteries of finding good produce through good shopping. Having been brought up thus, Jeremy applies this to the menus at Quo Vadis, where the cooking is bright, fresh, light and quintessentially British in a manner most modern.
His menus change daily, reflecting the seasons and are full of his favourite things, using produce expertly sourced from his enviable list of suppliers. Jay Rayner described him as a "rare phenomena in the London food world; a chap everyone agrees is a good thing."
In 2012 Jeremy and Quo Vadis won the Catey for Best Restaurant Menu of the Year and in 2013 they won the Tatler Award for Best kitchen. He writes for numerous newspapers and periodicals including a weekly pudding column in Guardian Cook and has appeared on television in The Great British Menu and Could You Eat an Elephant?, for Channel 4.