A Taste of Tibet from Julie Kleeman (in conversation with Donald Sloan)
Tuesday, May 17 2022, 6.30pm - 8pm, at China Exchange, 32A Gerrard Street, London, W1D 6JA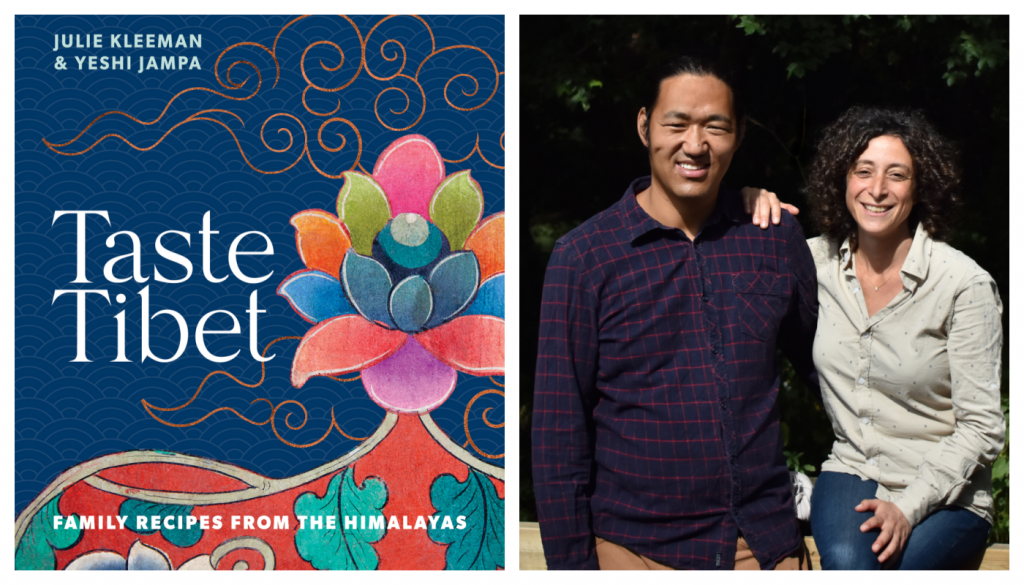 Join Donald Sloan in conversation with Julie Kleeman, past winner of the Yan-Kit So Award from the Oxford Cultural Collective and co-author of Taste Tibet: Family Recipes from the Himalayas.
Tuesday, May 17 2022, 6.30pm – 8pm, at China Exchange, 32A Gerrard Street, London, W1D 6JA
Follow this link to book your place.
Since winning the Yan-Kit So Award in 2019, Julie and her husband Yeshi Jampa, have achieved great success. In addition to publishing Taste Tibet they opened their first restaurant and were shortlisted for a prestigious BBC Food and Farming Award.
In Taste Tibet, Julie and Yeshi reveal personal stories, including how a love of food brought them together. They explore nomadic Himalayan food culture and practices, incorporating mindful eating and communal cooking – a way of life that celebrates family, togetherness and respect for food – while also considering the relationship between landscape and diet.
For a taster of the forthcoming event at China Exchange, watch this short recording of Julie, Yeshi and Donald discussing the publication of Taste Tibet.
The Yan-Kit So Memorial Award for Food Writers on Asia enables aspiring food writers to fulfil their dreams to research, travel and create original work about any aspect of Asian food.
The award is inspired by the work of Yan-Kit So (1933-2001), one of Britain's leading authorities on Chinese cuisine.  A passionate promoter of Asian food, her first book The Classic Chinese Cookbook (1984) went on to win prestigious awards such as the André Simon Memorial Award and the Glenfiddich Food and Drink Award.  Her seminal work Classical Food of China (1992) made a major contribution towards the understanding of Chinese regional food culture.
Hosted by Oxford Cultural Collective Trust, the Award is given as a bursary, which is taken from funds raised by a group of volunteers in Yan-Kit's memory.
The aim of the award is to enable an emerging writer to undertake a research trip to Asia, to support the production of an original piece of writing, intended for publication, which will enhance our understanding and appreciation of Asian food culture.  This original work should be a cookbook or some other form of food focused text, written in English.
The maximum bursary available is £2,500. The sum awarded may vary dependent on the scale of the winning project. The applicant must currently reside in the UK and must not have already published a cookery book.  The Award is offered every two years, the next in 2023.