Fuchsia Dunlop, Andrew Wong, Mukta Das and Jeremy Chan – Chinese Cuisine: does cultural authenticity matter
Fuchsia Dunlop, Andrew Wong, Mukta Das and Jeremy Chan joined Donald Sloan at Asia House on 4th July 2019 to explore the role of cultural authenticity in defining Chinese cuisine. Staged as part of the Oxford Cultural Collective's hugely popular series on Chinese Culinary Culture, supported by Lee Kum Kee, Asia House Arts and PB Catering, the panellists discussed how perceptions of authenticity evolve over time, whether the concept of cultural authenticity matters in an increasingly globalised world and recent controversies surrounding cultural appropriation.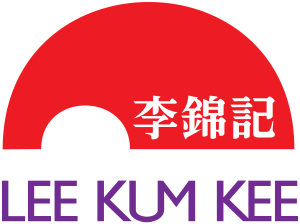 In her opening remarks, Fuchsia Dunlop reminded us that cultural authenticity, with respect to any regional or national cuisine, is a problematic concept. It implies that cuisines are static, that there are unbending rules to which cooks must adhere; whilst in reality culinary conventions evolve over time, with trade and migration ensuring that ongoing fusion and adaptation are the norm. Sichuan cuisine, for example, is known for its liberal use of chillies, which contribute to characteristic bold flavours, yet chillies only arrived from the Americas around 200 years ago. Sichuanese cuisine continues to develop, with ingredients such as okra and ice plant appearing in the last twenty five years. For Fuchsia, the constant evolution of Chinese cuisine is summed-up in the words of prominent Chengdu chef, Lan Guijan, who said: "Today's invention is tomorrow's tradition."
Whilst searching for definitive cultural authenticity may be a futile exercise, Fuchsia does acknowledge that in her career as a food writer she is influenced by notions of accuracy, which could be interpreted as a form of authenticity. When publishing recipes, she does not provide her own creative interpretations, but instead seeks to accurately represent dishes as she has eaten them in China. If particular ingredients are not widely available in the West, and alternatives are required, she makes this clear.
Andrew Wong is a chef who is known for researching the history of Chinese cuisine and for exploring regional differences. He serves contemporary dishes, inspired by his travels in China, which introduce customers to the diversity of ingredients, flavours and techniques that the country has to offer. We might assume that he is responding to the interests of an increasingly well-informed and inquisitive clientele, who are keen to learn as well as to enjoy his food.  Perhaps surprisingly, Andrew sees little evidence that many diners are keen to engage in this way.  A desire to acquire nuggets of contextual knowledge is often driven by their need to impress others, rather than by a genuine interest in 'authentic' Chinese culinary culture. It's clear that any cynicism about the motives of customers does not dampen Andrew's enthusiasm and creativity, nor his commitment to meticulous research.
Food anthropologist Mukta Das is not preoccupied with notions of cultural authenticity. Food that is historically grounded is what she finds fascinating; food that tells a story about a particular place or a moment in time. Her ongoing collaboration with Andrew Wong is focused on sourcing and interpreting historical documents, which provides the basis for dishes that make it on to the menu at A. Wong. This is a unique and rather refreshing partnership – one that creates a direct link between academic enquiry and the product offered in one of the country's leading restaurants.
Reflecting her expertise on how the movement of people between nations shapes culinary taste, Mukta emphasised the impact of geographical context on perceptions of cultural authenticity, with respect to cuisine. For example, food available in Chinese restaurants in the West has often been adapted to satisfy local tastes. Whilst purists may criticise a lack of cultural authenticity, their disapproval is based on a misguided belief that there is one model of authenticity, from which Chinese chefs in the West have diverged.   In addition, these restaurants did at least provide a window into another culture – something that is worth celebrating.  As Fuchsia Dunlop noted, if Chinese migrants who travelled to California in the nineteenth century had opened restaurants which served only pork lung soup and sea cucumber, their success would have been short-lived.
Jeremy Chan, chef proprietor of Ikoyi, has a distinct perspective on cultural representation. The son of a Chinese lawyer and Canadian ballet dancer, he spent time growing up in Hong Kong, Canada and the USA. As a teenager he taught himself six languages, including Chinese, which he still speaks fluently. It is perhaps not surprising that he resists being defined by one particular culture, in life or at work.  Whilst his menu incorporates West African ingredients, he is determined that Ikoyi should not be pigeon-holed as a West African restaurant. He feels unrestrained by national boundaries, draws inspiration from art and nature, rather than from culinary tradition, and is relentlessly focused on achieving the best possible flavour and aesthetic appeal for every dish. For Jeremy, cultural authenticity is not a concern.
Of course the discussion turned to cultural appropriation: the thorny issue of who can legitimately claim 'ownership' of food from particular nations. Gordon Ramsay recently faced criticism from food writer Angela Hui following the press launch for his new restaurant, 'Lucky Cat', which promotional material trailed as an 'authentic Asian eating house'. In her review, Hui questioned Ramsay's knowledge of Asian cultures, his amalgamation of the diverse culinary traditions of many nations into one monolithic 'Asian' cuisine, and therefore his integrity and credibility.
In relation to such controversies, our panellists expressed concern only about the manner in which chefs might seek to occupy particular cultural spaces.  Chefs and food writers should avoid making dubious claims about 'authenticity', should display an appropriate level of cultural literacy and pay respect to those who have a legitimate 'voice' on matters relating to particular cultures.  Food can be such a powerful representation of culture, that to treat it clumsily can understandably cause great upset.
To view images from this event on Facebook, follow this link.
---
Fuchsia Dunlop is an award-winning cook and food writer specializing in Chinese cuisine. She is the author of five books about Chinese food and gastronomy, her latest being Shark's Fin and Sichuan Pepper: A Sweet-Sour Memoir of Eating in China. Fuchsia grew up in Oxford and studied at Cambridge University, Sichuan University and the School of Oriental and African Studies (SOAS) in London. Her writing has appeared in publications including the Financial Times, the New Yorker, Lucky Peach, Gourmet and Saveur and she makes regular appearances as a Chinese food expert on radio and TV.
Dr Mukta Das lived and studied in China and across East Asia before returning to graduate school to research Chinese culinary culture. Through her doctorate at SOAS, London, she explored the impact of Silk Road trade on the evolution of Chinese food. She also examines the legacy of trade and the movement of people on what are regarded as authentically 'Chinese' or 'foreign' foods in the present day. Mukta publishes in food-related journals and works closely with Andrew Wong on recipe and menu construction.
Jeremy Chan is the UK-born, American-educated, Chinese-Canadian chef who co-owns Ikoyi, a Michelin-starred, West African inspired restaurant in central London. Initially pursuing a career in finance, he was soon eager to work in a more creative, practical environment.  He trained in renowned restaurants including Noma, Hibiscus and Dinner by Heston Blumenthal, before a chance meeting with Nigerian board friend Iré Hassan-Odukakale, sparked an interest in West African ingredients. Chan's distinctive style is unrestrained by geographic borders.
Andrew Wong was immersed in his family's restaurants since childhood.  Despite studying Chemistry at Oxford and Anthropology at LSE Andrew was tempted back into the family business. After training as a chef he was technically accomplished, but dissatisfied with his knowledge of true Chinese cuisine, so he set out on a working tour of China which included a period studying at the Sichuan Culinary Institute. Bursting with inspiration from his travels and fascinated by how food in China differed so dramatically according to region and culture, Andrew opened A. Wong in 2012 with his wife Nathalie. Andrew opened his second restaurant, Kym's, at Bloomberg Arcade in 2018.
---
With thanks to Lee Kum Kee, Asia House Arts and Paul Bloomfield Catering
Lee Kum Kee was founded in 1888 by restaurateur, Mr Lee Kum Sheung, in Nam Shui village in the Guangdong Province, South China. He was also the inventor of Oyster Sauce – one of the most commonly used sauces in Chinese restaurants and households across the world. Lee Kum Kee is the number one sauce brand in Hong Kong and also one of the largest and best known Chinese brands in the global Chinese market. Lee Kum Kee products are available in UK supermarkets and independent Asian stores nationwide.