Jessica B. Harris on the impact of the coronavirus pandemic on the Black community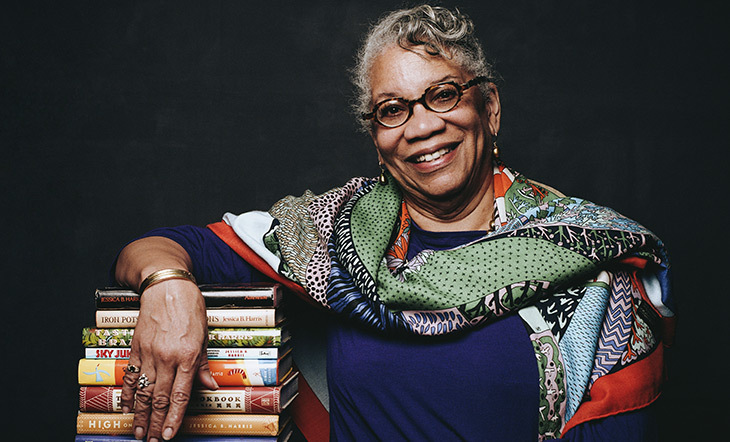 24th June 2020
In an article published in the Huffington Post on 20th June 2020, OCC Patron Jessica B. Harris shares her thoughts on gratitude, performance activisim and why the coronavirus pandemic has been so fatal for the Black community.
A culinary historian, academic, cookbook author and journalist, Harris has written extensively about the food and culture of the African Diaspora. Amongst many accolades, she was recently named as the recipient of the 2020 James Beard Lifetime Achievement Award. Widely regarded as America's highest honour in the food world, it is bestowed upon 'a person in the industry whose body of work has had a positive and long-lasting impact on the way we eat, cook, and think about food in America.'
In her recent memoir, My Soul Looks Back, Harris reflects on formative years spent in New York City in the company of leading intellectuals of the day, including James Baldwin and Maya Angelou, whose writing would have a profound impact on the civil rights movement.
Order your copy of My Soul Look Back.