Storytelling through cooking, with Nik Sharma
Monday 10th May 2021 – 5 to 7pm (time zone – GMT) (online) (12 noon EST; 9am PST) 
£32 (approx. $43) (plus booking fee).  Limited number of 'early bird' tickets available at £28 (approx. $38) (plus booking fee)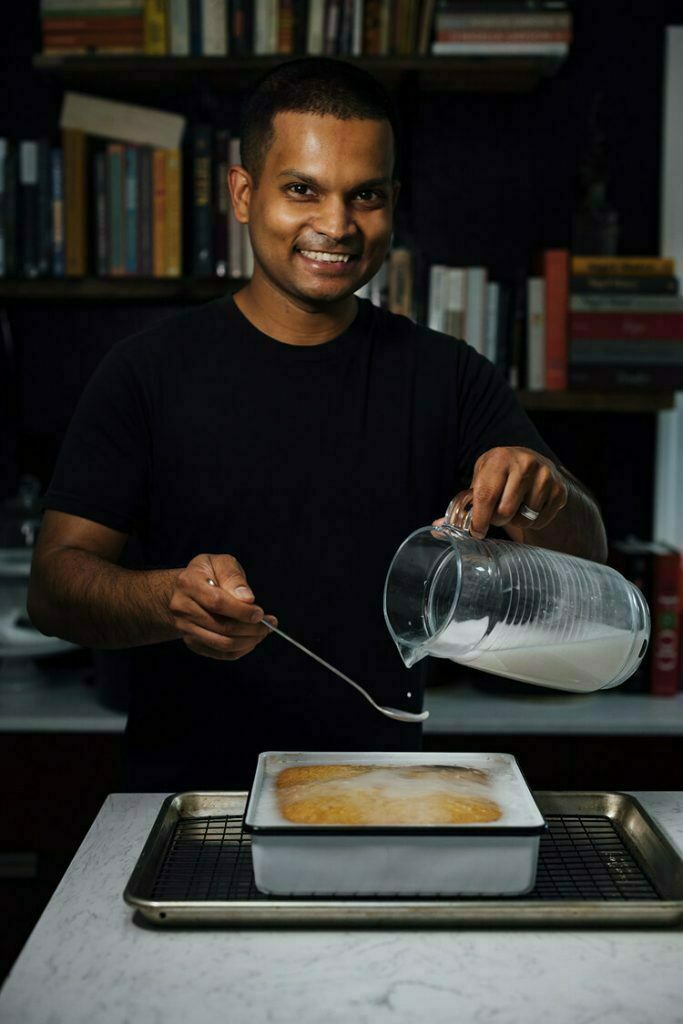 Join Nik Sharma to explore storytelling as a means of building an emotional connection with readers. 
A cookbook is much more than a collection of recipes, they represent a point of view across time and space. The popularity of cookbooks grows each year based on the rising number of new cookbook sales and the cookbooks that stand out are the ones that develop a personal connection with their readers. This masterclass will focus on storytelling through cookbooks and how that is achieved through a combination of different media in this highly visual age. How to understand and develop your own point-of-view and the needs of your audience are some of the themes in cookbook writing that will be explored in this class.
Content
Cookbooks – what makes a cookbook memorable?

Types of Cookbooks.

The Story of A Cookbook & The Tools: Recipes, Words, Illustrations, and Photography

Types of Stories in Recipe Writing.

How to find your voice when writing a cookbook. Understanding your readers and connecting with them.

Maintaining a balance between the different tools of storytelling .

Q and A discussion.
Tutor profile
Nik Sharma is a molecular biologist turned food writer and photographer based in Los Angeles, California. Nik is currently a columnist for Serious Eats, The Guardian Feast, and Food52, he is also a contributor to the New York Times Cooking section. Prior to this Nik was the featured columnist at the San Francisco Chronicle.
Nik's first cookbook, Season: Big Flavors, Beautiful Food (Chronicle Books, Oct 2018) was a James Beard and IACP awards finalist. His second book, The Flavor Equation (Chronicle Books, October 2020) focuses on the science of flavor and how we interact with it and was recently named Book of the Year by Delicious magazine.