Anna Pollock appointed Patron of Oxford Cultural Collective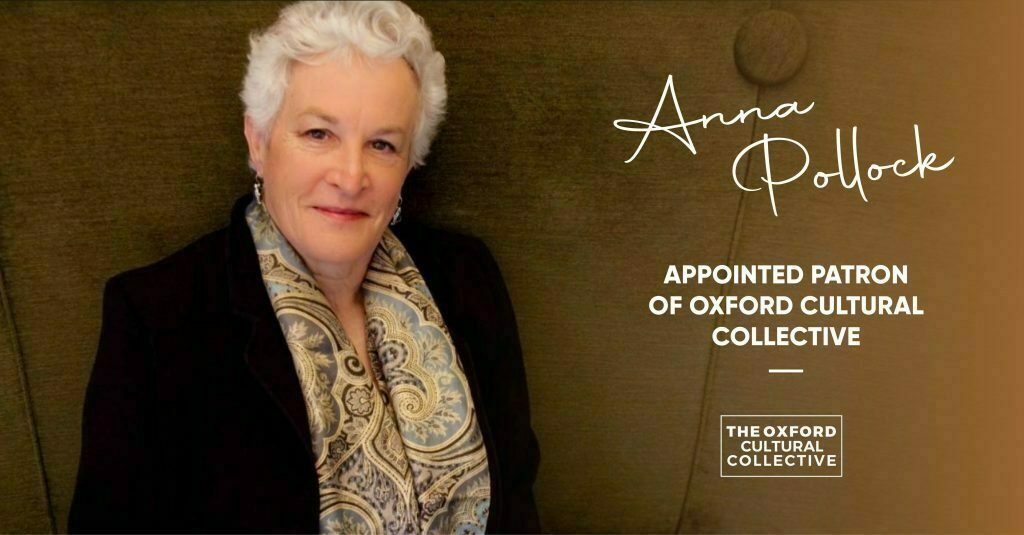 The Oxford Cultural Collective is thrilled to announce the appointment of Anna Pollock as one of two new Patrons, along with chef and broadcaster Andi Oliver.
Anna Pollock is a renowned strategist and passionate advocate for operating hospitality and tourism in harmony with nature.
Regularly described as being 'ahead of the times' and recognised by industry as a visionary thinker, Anna has anticipated and shaped progressive responses to significant changes in tourism – most recently the deep shift in human values underpinning the emergence of more responsible, discerning travellers.
In line with OCC's values and objectives, Anna plans to use her role as Patron to promote progressive practice in education and industry. In her typically non-conformist style, she will bring fresh, creative thinking to OCC projects, particularly those that disrupt established approaches to higher education.
Commenting on her appointment: "As the existential challenges of climate change, biodiversity loss and financial-social inequity converge, food – its availability, quality, modes of production, preparation and consumption – will increasingly determine our capacity to survive and thrive.  I am thrilled and honoured to contribute to the vision and plans of the OCC whose distinguished patrons have already demonstrated the power of food and drink to revitalise our sense of connection to each other and the unique places we inhabit."
Anna has already contributed to a number of OCC initiatives, most recently as a keynote speaker at Gastronomy Summit 2022 at which she made the case for Regenerative Hospitality. She noted that more farms are transitioning from extractive to regenerative practices, which revive biodiversity, improve the vitality of soil, reduce CO2 emissions and, crucially, create the conditions that enable a flourishing eco-system of micro-businesses. Anna's proposition is that by supporting this process of transition, our hospitality sector will accelerate much needed change to our established, yet unsustainable food system. She argues that it is now time for 'mainstream' hospitality to build greater awareness and support for regenerative farming and to help develop localised food chains that strengthen food security, resilience and economic diversification.
Donald Sloan, Chair of the Oxford Cultural Collective, commented on Anna's appointment as a Patron: "I have immense admiration and respect for Anna Pollock and could not be more excited that she has now officially joined the OCC team. She is a passionate advocate for hospitality as a force for good – as a tool for celebrating culture, building strong and resilient communities and helping people flourish. Her appointment comes at the ideal time, as OCC becomes more heavily involved in promoting new approaches to Higher Education in our specialist areas. Crucially, Anna embraces OCC's convivial spirit and will bring a great deal to the table."
---
Patrons of Oxford Cultural Collective
OCC's Patrons are its high-profile international ambassadors. They play a key role in shaping strategy and in steering educational and cultural projects that reflect their areas of expertise. Reflecting OCC's values and objectives, they are known for promoting socially progressive practice in education, industry and wider society.
To view details of OCC Patrons, follow this link.