Chef Ken Hom awarded honorary CBE for services to charity, culinary arts and education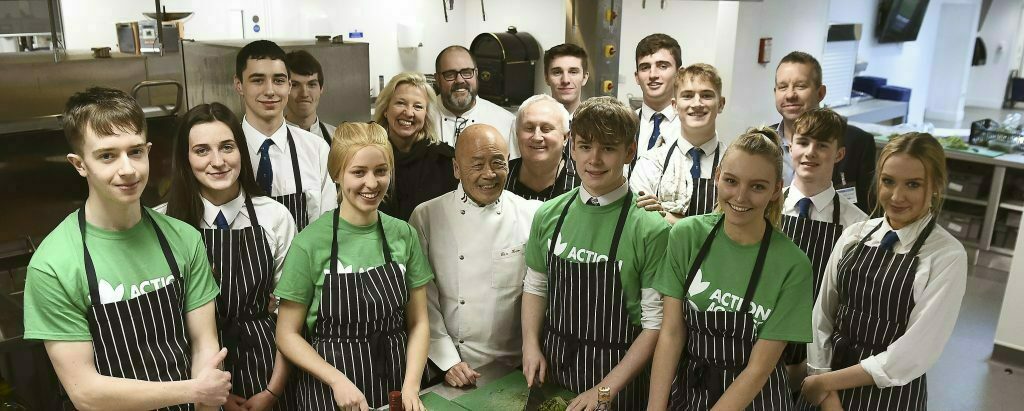 1st June 2022
Chef Ken Hom, Patron of the Oxford Cultural Collective, has been awarded an Honorary CBE in the Queen's Birthday Honours, for services to charity, culinary arts and education.
One of the original celebrity chefs, Ken Hom's media career began in 1984 with his first television series, Ken Hom's Chinese Cookery, and the accompanying book of the same name, which has sold over 1.5 million copies and is still in print. At a time when there was relatively little representation of those from diverse cultural backgrounds in UK media, he became the country's most recognisable and popular ambassador for Asian culture. He has published nearly forty food-related books and an autobiography, has presented seven television series and sold almost ten million Ken Hom Woks.
Since 2008, Ken has been a prominent supporter of Action Against Hunger, the humanitarian charity which is committed to saving the lives of malnourished children and supporting their families to beat hunger. His fundraising efforts have also been focused on Prostate Cancer UK and Ronald McDonald House.
Ken has used his role as a Founding Patron of the Oxford Cultural Collective to support higher education and provide opportunities for young people working in hospitality and the culinary arts. OCC offers an international scholarship in his name, which enables recipients to undertake study trips to Asian nations; formed an annual Ken Hom Lecture, which over the years has been delivered by renowned figures including Lord Patten, Cherie Blair, Ben Okri and Jancis Robinson; and Ken has hosted and spoken at numerous OCC events worldwide. He donated his entire collection of around 3000 food-focused books to Oxford Brookes University and in 2007 the university awarded him an Honorary Doctorate.
Ken Hom CBE contributing to Oxford Cultural Collective events over the years