Cuisine and Culture 2023 – The Future Plate Summit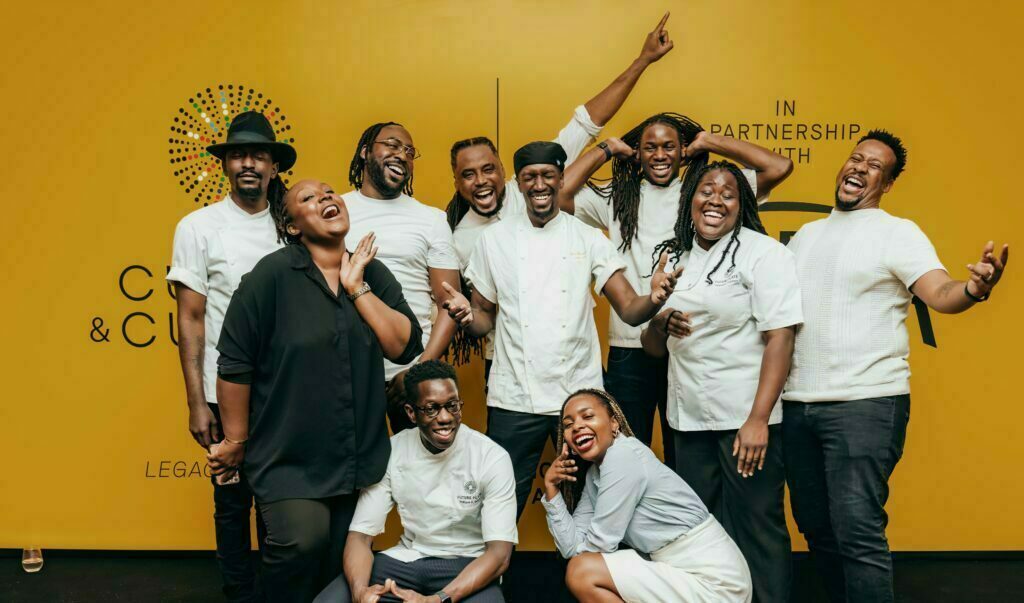 22nd July 2023
The Future Plate has become the UK's highest profile platform for exploring, celebrating and showcasing contemporary interpretations of African and Caribbean cuisines. Its founder, Julian George, has established a collective of leading Black chefs who aim to protect and extend understanding of distinct culinary traditions.
Later this year, The Future Plate and the Oxford Cultural Collective will launch a scholarship for young chefs, providing recipients with periods of immersive learning through work experience with pioneering chefs in African and Caribbean nations and in the US.
On 11th and 12th July, The Future Plate held its first annual Summit – Cuisine and Culture 2023 – which featured a range of thought-provoking panel discussions, interviews, live demos and social events. The objectives were to ignite cultural conversations, inspire change and challenge attendees and speakers to influence representation of African and Caribbean cuisines in the hospitality and food sectors.
Held at Westminster Kingsway College, the summit was hosted by Ayo Akinwolere, known for his many television appearances, including as a sports presenter for the BBC and Channel 4 and for hosting Blue Peter on BBC1 from 2006 to 2011.
Speakers included Mike Reid, chef, restaurateur and presenter of Channel 4's Five Star Kitchen; Kareem Rogers, Head Chef of Trinity restaurant in Cambridge and contestant on the BBC's Great British Menu; Simi Idowu Ajibodu, Director of Chefsiaa Ltd, and formerly of Michelin-starred Ikoyi; and Victoria Idowu, private chef to Stormzy. Donald Sloan of OCC led a conversation on the need for change in hospitality education.
Cuisine and Culture 2023 closed with a spectacular dinner prepared by chefs William Chilila, Jason Howard, Opeoluwa Odutayo, Exose Grant, Ivan Kilama and Philippe Sonou.
The event was generously supported by Amarula.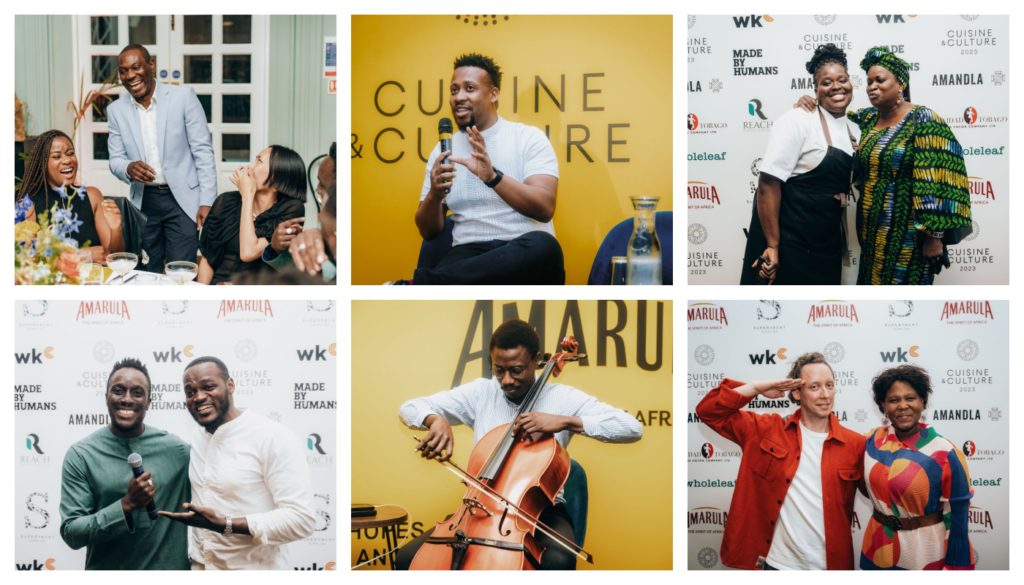 The genesis for The Future Plate was the Made You Look exhibition, launched in October 2020. This was a visual celebration of talented Black chefs, who worked in some of the UK's best restaurants, but who lacked public recognition.  The images were striking, designed to stop viewers in their tracks and to encourage greater interest in the chefs' personal and professional stories.
The critically acclaimed exhibition was displayed publicly on Oxford Street, as well as at Boxpark Shoreditch, Boxpark Croydon and the Carousel gallery and restaurant, where The Future Plate chefs staged a series of dinners.
The Future Plate's influence now extends beyond the world of food. Through its popular events and international alliances, which reach across cultural boundaries, it is promoting understanding of our shared past, as a foundation for navigating a more harmonious future, in which those from diverse backgrounds are afforded respect and opportunity.
The positive impact of the Future Plate is set to grow over time. As well as being a values-based cultural organisation, it is now a successful catering and events business, which will underpin its long-term sustainability.