Donald Sloan and Stanley Tucci, in conversation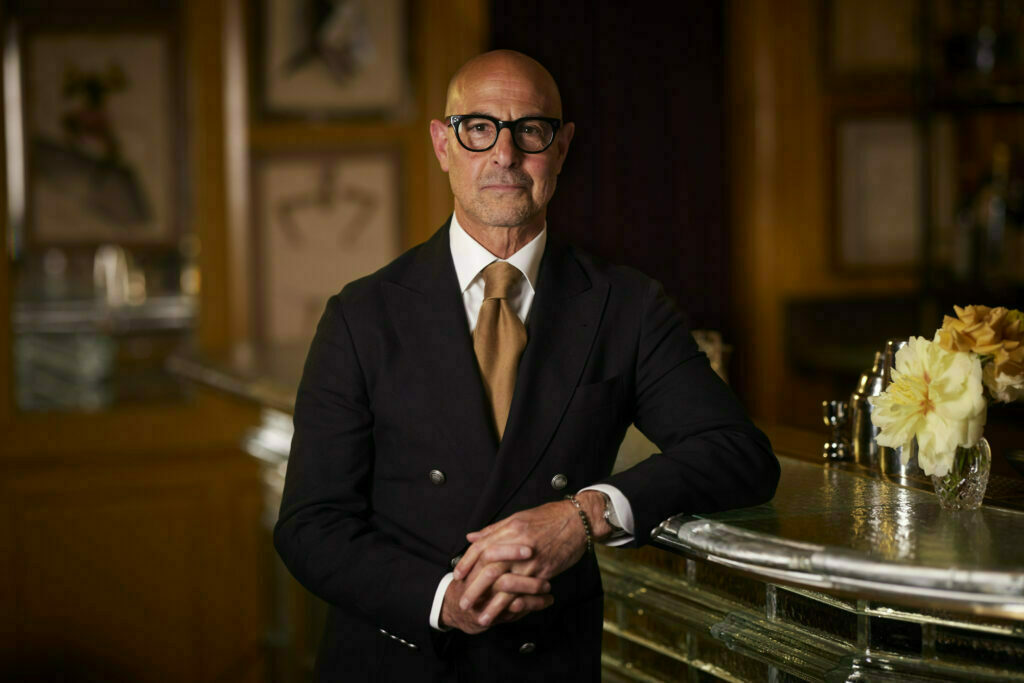 Donald Sloan, OCC Chair, recently co-hosted a dinner with actor, writer and director Stanley Tucci. On 13th May 2023, in the company of sixty guests at Matteo's restaurant in Annabel's club, Mayfair, they discussed Tucci's early years, his family's Italian heritage, his career in film and his move into the world of food, as a memoirist and broadcaster.
Tucci's recent successes include the CNN television series, Stanley Tucci: Searching for Italy, for which he won both an Emmy and Fortnum and Mason Award. The series takes him across Italy, meeting growers, producers and chefs whose stories reveal much about the country's regional cuisines. His latest small screen appearances also include Citadel, an action-packed spy mini-series, in which he stars with Richard Maden and Lesley Manville, and The Inside Man, a BBC and Netflix four-part series, created by Steven Moffat, about a prisoner on death row in the US. In the 2022 Whitney Houston biopic, I Wanna Dance with Somebody, Stanley plays legendary record executive Clive Davis.
He has appeared in over 100 films and is acclaimed for his versatility as an actor, displayed through roles as diverse as serial killer George Harvey in The Lovely Bones, for which he received an Oscar nomination, and art director Nigel Kipling in the hugely popular The Devil Wears Prada, alongside Meryl Streep. One of many career highlights was Big Night, Stanley's first pursuit as co-director, co-screenwriter and actor on the same film, which earned him numerous honours.
In October 2021, Stanley published Taste: My Life Through Food, an intimate memoir of life in and out of the kitchen, which became an instant New York Times Bestseller.
For more photographs from this event, follow this link.