Eating to Extinction or Protecting Diverse Communities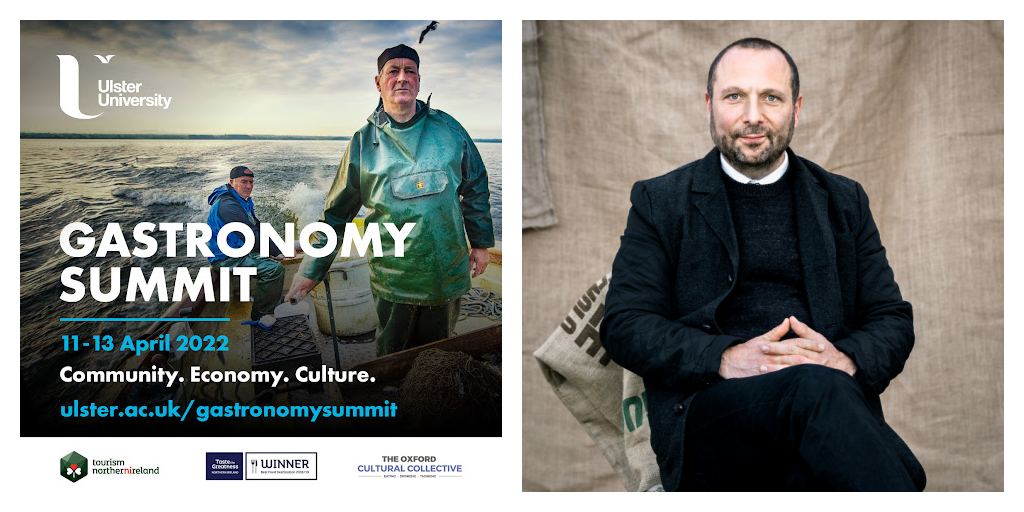 The Oxford Cultural Collective is working in partnership with Ulster University to stage Gastronomy Summit 2022, a landmark event to be held in Belfast on 11th to 13th April 2022, which will bring together members of the global culinary community to explore the development of food and drink destinations in ways that benefit local communities.
Book you place at Gastronomy Summit 2022.
Keynote session: Dan Saladino – 1.45pm to 2.45pm – Tuesday 12th April 2022
Dan Saladino, food journalist and presenter of BBC Radio 4's The Food Programme, recently published his first book, Eating to Extinction, to great acclaim.  It takes readers on an epic journey through the history, culture and future of food.
In conversation with Donald Sloan, Dan will the explore the world's most endangered food cultures, and propose what we must do to protect the diverse communities they represent.   
Dan honed his journalistic skills on Radio 4's investigative series Face the Facts before specialising in food and farming stories more than a decade ago. Dan is listed in the Progress 1000: The Evening Standard's Most Influential People in Food and Drink, The Telegraph's Food Power List and he is the recipient of a James Beard Awards (America's most high-profile award for food journalism). He has won multiple awards for his radio work, including for his efforts to document the loss of biodiversity around the world.  In this regard, his extensive travels through Europe, Africa, Asia and the Americas, recording the world's most endangered foods and the disappearance of traditional and indigenous food cultures, formed the basis for his recent book. In 2019 Dan won the Jane Grigson Trust Award for New Food Writers, prior to the publication of Eating to Extinction.