Fundraising campaign for Lou Willcock Scholarship
21st June 2021
The newly formed OCC Trust, a registered charity, has launched a fundraising campaign for the Lou Willcock Scholarship. The Trust has set an initial fundraising target of £100,000 and has already raised £40,000, as of 21st June 2022.
To donate, follow this link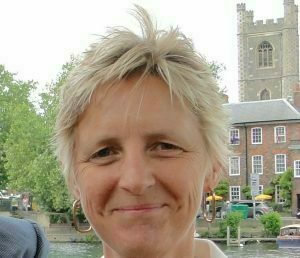 The Trust is honoured to be establishing a Scholarship in the name of Lou Willcock, who passed away in 2018. Reflecting Lou's selfless style, the scholarship will help young people flourish and fulfil their potential.
Speaking at the launch of the OCC Trust, Donald Sloan, Chairman of the Oxford Cultural Collective: "Lou was a very dear friend to many of us who are here this evening, and it is such a privilege to launch this scholarship in her name.  Lou was a force of nature, was endlessly positive, gave so much of her time to support other people and was always great fun to be with. Lou made the world a better place."
The Lou Willcock Scholarship will support the personal and professional development of young people (under the age of 30) who are working or studying in hospitality, gastronomy or culinary arts, in the UK.  This includes full and part-time students; and those in a wide range of professions, including chefs, food and drink producers, operators and entrepreneurs, as well as writers, journalists and educators.
Recipients will receive up to £10,000 to support creative personal development activities, which they will have specified in their applications, along with mentoring support from one of the OCC Trustees.
Also speaking at the launch, Martin Holden-White, Chair of the OCC Trust, thanked Ceri Butcher, fellow Trustee, who is coordinating the fundraising campaign, and the founding donors, who have already pledged generous support.
Lou Willcock (1961 – 2018) was a creative force in hospitality. In addition to achieving great personal success as an entrepreneur, she dedicated herself to supporting others as a mentor and guide. Her relentlessly positive, hopeful and inquiring approach had a life-affirming impact on all who knew her. Throughout her career, Lou received numerous accolades that acknowledged her contribution. At the annual Shine Awards, which mark women's achievements in hospitality, she was named Outstanding Entrepreneur of the Year and Mentor of the Year. In 2011 The Caterer magazine named her one of the Top 100 Women in Hospitality. Her support for the next generation of hospitality professionals was exemplified by her pivotal role in forming the Bacchus Mentoring Programme at Oxford Brookes University, where she was appointed a Visiting Fellow.
OCC Trust – Charity Number: 1191568