Gastronomy Summit 2022 – Chef Gaston Acurio on Cultural Reinvention: reshaping the image of a nation
Introducing the big ideas to be addressed at Gastronomy Summit 2022 in Belfast, 11th to 13th April 2022
Book your place at Gastronomy Summit 2022
The Oxford Cultural Collective is working in partnership with Ulster University to stage Gastronomy Summit 2022, a landmark event to be held in Belfast on 11th to 13th April 2022, which will bring together members of the global culinary community to explore the development of food and drink destinations in ways that benefit local communities.
We are thrilled to be welcoming the leading ambassador for Peruvian culinary culture, chef, writer and entrepreneur Gaston Acurio, who has played a key role in reshaping his nation's image, internationally. Early in his career, Acurio's ambition was simply to own a restaurant from where he could share his passion for cooking. He went on to lead an international culinary movement which has reinforced Peruvians' appreciation of their shared cultural identity.
In conversation with Donald Sloan, Chair of the Oxford Cultural Collective, Acurio will reflect on his extraordinary life and work, on the role of gastronomy in reshaping the image of Peru around the world and on lessons for other nations.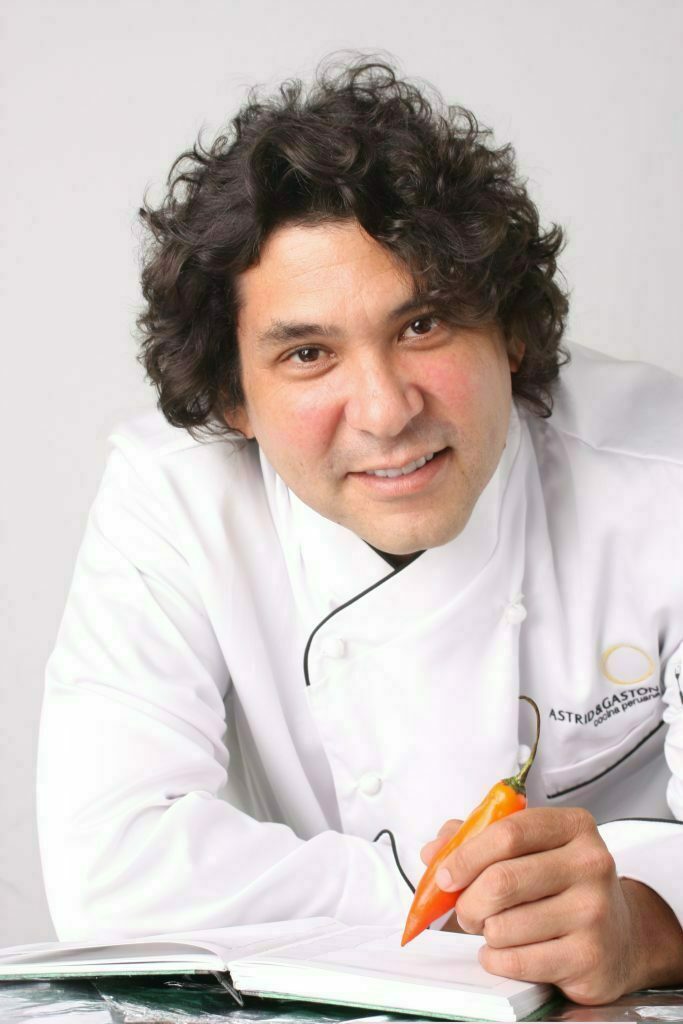 After studying law in Madrid, Acurio moved to Paris to learn his trade at Le Cordon Bleu. In Paris he met Astrid Gutsche, who he married and with whom he founded his first restaurant, Astrid and Gaston, in Lima in 1994.
He went on to open franchises of Astrid & Gaston in Chile, Colombia, Mexico and Spain, before forming other brands including La Mar, Tanta, Panchita, Chicha, Madam Tusan, Bachiche and Papacho's.
The original Astrid & Gaston was ranked in the World's Best 50 Restaurants for three consecutive years.  Astrid & Gaston and La Mar were ranked 2nd and 15th respectively in the Latin America's Best 50 Restaurants.  Gaston now has more than forty-five restaurants spanning nine countries.
His many books include Perú, Una Aventura Culinaria; Larousse de la Gastronomía Peruana; 500 Años de Fusión, which was named best gastronomic book in the world at the Gourmand World Cookbook Awards in 2008; and Edén.pe: 21 Revelaciones Para el Mundo, written in collaboration with Ferran Adrià of El Bulli fame.
In 2007, Acurio moved into education, founding the first school for chefs and waiters from low-income youth in Pachacútec, Callao. The same year, he founded APEGA, the Peruvian Society of Gastronomy.  In 2008 he formed the International Gastronomic Fair of Lima, later known as Mistura, which is now one of the most popular gastronomic fairs in Latin America. He is currently finalising plans for a second gastronomic school in Lima.
For over ten years, Gastón Acurio has directed and led the cable TV programme Aventura Culinari.
Acurio's many accolades include being named Entrepreneur of the Year by the magazine América Económica in 2005, receiving the Prince Claus of Holland Award in the category Collective Memoirs and Journalism and being appointed a UNICEF Goodwill Ambassador. He also won the World Gastronomy Award in Sweden in 2013, for his work supporting the promotion of sustainable cooking, focused on the use of local resources. In August 2018, Gastón Acurio received the Peruvian Order of Merit for Distinguished Services in the Grade of Grand Cross.
Gaston Acurio is now working with the Pontifical Catholic University of Peru to create the first gastronomic university in Peru.