Gastronomy Summit 2022 – Gala Dinner to Showcase Best of Northern Ireland – 13th April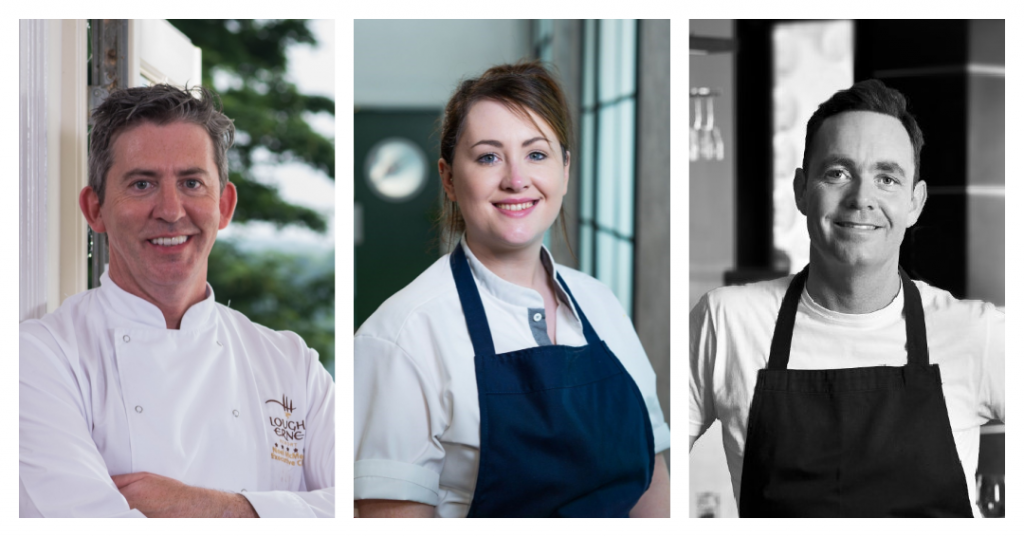 Gastronomy Summit 2022, a landmark event to be held in Belfast on 11th to 13th April 2022, will bring together members of the global culinary community to explore the development of food and drink destinations in ways that benefit local communities.
The Gastronomy Summit 2022 Gala Dinner, at Belfast City Hall on 13th April, will showcase and celebrate the produce and talent that defines Northern Ireland as a leading food and drink destination.
Guests will enjoy dishes prepared by three of Northern Ireland's most admired chefs: Noel McMeel, Culinary Director of Lough Erne Resort; Gemma Austin, Chef Proprietor of A Peculiar Tea; and Brian McCann, who recently joined Lottie.
Please join us for the Gastronomy Summit 2022 Gala Dinner – book here – £99 per guest. 
Follow link to booking site and choose 'conference dinner'.
In the words of Michele Shirlow, Chief Executive of Food NI, "Northern Ireland's size, its interconnectedness and its passionate and talented producers and chefs, make it one of the most exciting places in which to experience truly outstanding food and drink. Gastronomy Summit 2022 gives us the opportunity to share our story with those who understand the power of food and drink to enhance the quality of life for all those in our local community."
This gastronomic transformation has resulted in many accolades, including Northern Ireland being named World's Best Food Destination at the prestigious International Travel and Tourism Awards 2018.
The Chefs
Noel McMeel, Culinary Director at Lough Erne Resort, is recognised as one of the top chefs working in Ireland today. He is dedicated to finding, preparing and serving fresh seasonal food, and to ensuring his exquisite dishes convey a strong sense of place.  He gained stellar experience in the US, before returning to Northern Ireland, including time working at Chez Panisse alongide his idol, Alice Waters, and at the Palladin in Washington DC's Watergate Hotel. On several occasions he has showcased modern Irish cuisine at New York City's James Beard House and in 2013 he prepared dinner at the G8 World Leaders' Conference. He has been named Best Ulster Chef five times.
Brian McCann, previously Head Chef at Shu, and currently at Lottie's, both in Belfast, has been a champion of local suppliers for over twenty years. Describing himself as a "simple man with simple tastes, who lets the produce do the talking", this modest chef has played a key role in shaping the culinary reputation of Northern Ireland. Before returning home to Belfast he honed his skills and distinctive culinary philosophy working in some of London's most prestigious restaurants, including time with Marco Pierre White, and with Phil Howard at The Square in Mayfair.
Gemma Austin is the Chef Proprietor of A Peculiar Tea, which started life as a pop-up restaurant, before moving to its permanent site. She is known to UK audiences for twice representing Northern Ireland on the BBC's hugely popular Great British Menu. A graduate of Ulster University Culinary Arts Management degree programme, Gemma has gained extensive experience in several of Northern Ireland's best known restaurants, including being co-owner and Executive Chef of Alexanders in Holywood. As a passionate advocate for sustainability and animal welfare, Gemma's menu features British and Irish meat reared to the highest ethical standards and uses local suppliers for all other fresh ingredients.