Gastronomy Summit 2022. 'Taster' – Embedding peace and social cohesion: the role of civil society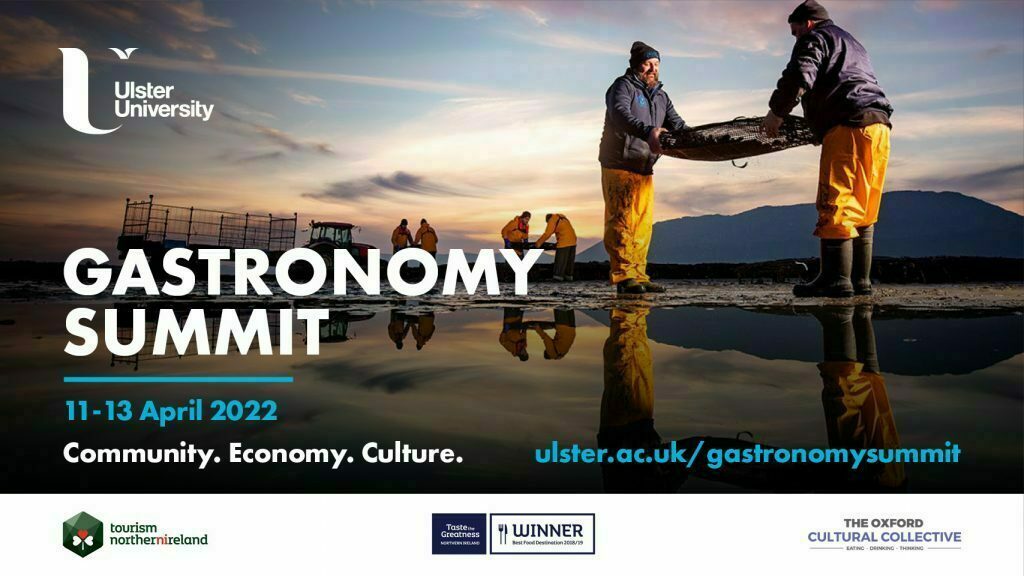 Introducing big ideas to be addressed at Gastronomy Summit 2022 in Belfast, 11th to 13th April 2022.
It may at first seem surprising that 'embedding peace and social cohesion' should be a topic for discussion at a summit focused on gastronomy. However, food and drink professionals have a key role to play in re-shaping the image of locations that have historically been defined by conflict, in developing a sense of pride in place and in helping once divided communities work together to pursue shared interests. Delegates will consider lessons that can be learned from Northern Ireland, which can be applied in other locations around the world.
In this short 'taster' for Gastronomy Summit 2022, Professor Duncan Morrow of Ulster University considers the role of civil society, including those working in food, drink and hospitality, in embedding peace and social cohesion in Northern Ireland.  
Duncan Morrow is Professor in Politics and Director of Community Engagement at Ulster University, Belfast. He will be a keynote speaker at Gastronomy Summit 2022.
For more information on Gastronomy Summit 2022, including the call for submissions, keynote speakers and registrations, follow this link. 
Professor Duncan Morrow discusses the ongoing transformation of Northern Irish society – once defined by fear, mistrust and division – now characterised by greater levels of social cohesion.  He notes that as political circumstances have evolved, real change in society has been driven by regular citizens who have to work and cooperate together on a day-to-day basis. He considers the role of 'civil society', not only in shaping the lived experience of locals, but also in changing perceptions of Northern Ireland, internationally. For Duncan, Gastronomy Summit 2022 will provide opportunities to share stories about the role of food, drink and hospitality in this process of change. In addition, it is a representation of how Northern Ireland has moved on from relative isolation, to being a destination that welcomes international visitors.
About Gastronomy Summit 2022
Over three days of keynotes, discussions, academic presentations and social events, delegates will consider the development of cities, regions and even countries as food and drink destinations, in ways that deliver tangible benefits to local people. They will share practical solutions to achieving lasting and inclusive community regeneration, including in locations that are facing considerable social, cultural and economic challenges.
Breaking with the format of traditional conferences, Gastronomy Summit 2022 will unite academics, chefs, producers, writers, activists and destination managers, who are committed to achieving positive change for the communities they represent.