Gastronomy Summit 2022. 'Taster' – Food and Drink Tourism: helping local communities flourish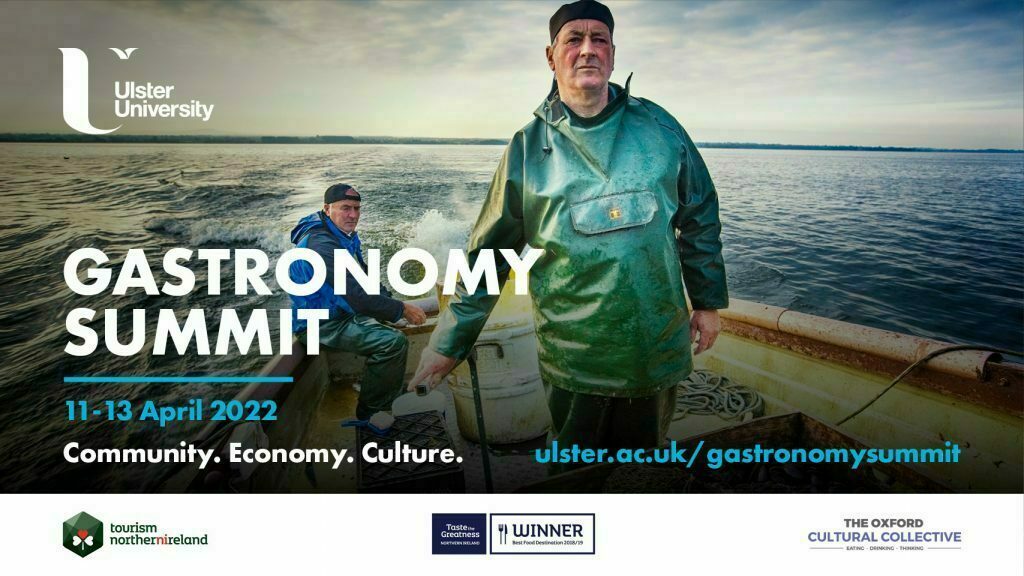 Introducing big ideas to be addressed at Gastronomy Summit 2022 in Belfast, 11th to 13th April 2022.
Book your place at Gastronomy Summit 2022
Gastronomy Summit 2022 is being co-hosted by Tourism NI, the body responsible for the development of tourism in Northern Ireland, for supporting the tourism industry and for marketing Northern Ireland as a tourist destination.
In this short 'taster' for Gastronomy Summit 2022, Aine Kearney, Director of Business Support and Events for Tourism NI, reflects on why Northern Ireland is an ideal location in which to explore how food and drink tourism delivers multiple benefits to local communities.
Aine will use Gastronomy Summit 2022 to share Northern Ireland's remarkable food and drink story, to learn from our international community of delegates and keynotes and to initiate collaboration with those who have shared interests.
In the context of Northern Ireland, food and drink now lie at the heart of tourism promotion and gastronomic experiences are a key driver of tourist activity. In addition to its significant economic impact (spend of £350 million in 2019), food and drink tourism is shaping positive perceptions of Northern Ireland around the world.  Collaborative initiatives, including the hugely successful 2016 Year of Food and Drink, have attracted global attention and helped Northern Ireland secure numerous accolades, including being named, 'World's Best Food Destination' at the 2018 International Travel and Tourism Awards.
In this discussion Aine touches on a range of issues that will resonate with those responsible for using food and drink to stimulate tourist activity:
How to ensure food and drink tourism is an inclusive activity that benefits local businesses and enriches the lives of local people?
How can local food and drink be used as a point of differentiation in tourism promotion?
How to develop food and drink experiences that authentically reflect local culture?
How to ensure food and drink tourism supports environmental protection?
How to use food and drink to stimulate tourism during traditionally quiet months of the year?
About Gastronomy Summit 2022 – 11th to 13th April, 2022
Over three days of keynotes, discussions, academic presentations and social events, delegates will consider the development of cities, regions and even countries as food and drink destinations, in ways that deliver tangible benefits to local people. They will share practical solutions to achieving lasting and inclusive community regeneration, including in locations that are facing considerable social, cultural and economic challenges.