Gastronomy Summit 2022. 'Taster' – food, drink, hospitality and community transformation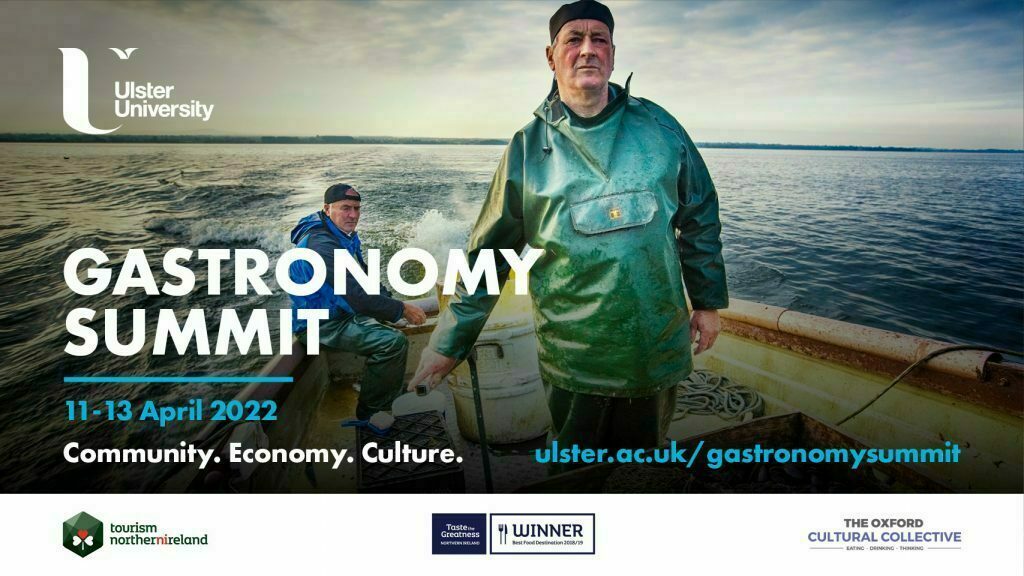 Introducing big ideas to be addressed at Gastronomy Summit 2022 in Belfast, 11th to 13th April 2022. 
In this short 'taster' for Gastronomy Summit 2022, Michele Shirlow and Anna Pollock reflect on the power of food, drink and hospitality to effect positive transformation of local communities.
Michele Shirlow is the Chief Executive of Food NI, the body responsible for promoting Northern Ireland as a food and drink destination.  Food NI is co-hosting Gastronomy Summit 2022.
Anna Pollock is a leading tourism strategist, known as a passionate advocate for regenerative tourism, which delivers tangible benefits to people and places.  She will be a keynote speaker at Gastronomy Summit 2022.
For more information on Gastronomy Summit 2022, including the call for submissions, keynote speakers and registrations, follow this link. 
Michele explains why Northern Ireland is the perfect location for Gastronomy Summit 2022. In 2018 it was named the World's Best Food and Drink Destination at the International Travel and Tourism Awards, reflecting the quality of its local produce.  Gastronomy Summit 2022 will enable Northern Irish food, drink and hospitality professionals to share their stories with an international audience and to learn from those who have common values.
Anna considers the link between the food and drink 'ecosystem' and community regeneration.  She suggests consumers no longer want something that is that is mass produced, preferring instead food and drink that has been created with love and which reflects the unique character and culture of particular locations. Anna is hopeful that Gastronomy Summit 2022 will create a new international network, whose members will be bound by a commitment to learn from each other.
About Gastronomy Summit 2022
Over three days of keynotes, discussions, academic presentations and social events, delegates will consider the development of cities, regions and even countries as food and drink destinations, in ways that deliver tangible benefits to local people. They will share practical solutions to achieving lasting and inclusive community regeneration, including in locations that are facing considerable social, cultural and economic challenges.
Breaking with the format of traditional conferences, Gastronomy Summit 2022 will unite academics, chefs, producers, writers, activists and destination managers, who are committed to achieving positive change for the communities they represent.