Gok Wan and Ken Hom launch new OCC scholarship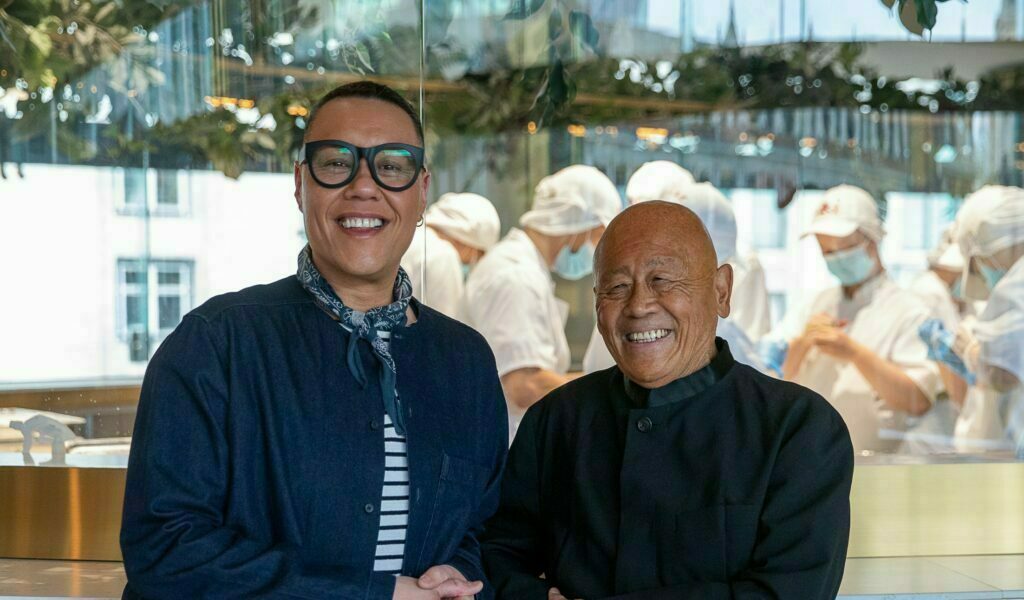 Two of the UK's best-loved personalities hosted a dinner to launch the Golden Chopsticks Scholarship from the Oxford Cultural Collective.
One hundred guests gathered at Din Tai Fung, Centre Point, on 18th April 2023, for dinner and conversation with Gok Wan MBE, television presenter, author and DJ, and Ken Hom CBE, chef, broadcaster and OCC Patron.
In discussion with Don Sloan, Chair of OCC, and in response to questions from guests, Gok and Ken reflected on their lives and careers, the role that Asian food plays in British culture, changes in the Asian restaurant sector and their hopes for the Golden Chopsticks Scholarship.
The new annual scholarship is aimed at young people who are building their careers around Asian food, perhaps as chefs, restaurateurs or writers. Recipients will attend an intensive learning programme in London, which will include exposure to many leading lights of the Asian culinary world, and will receive ongoing mentoring support. This initiative is operated as a partnership between OCC and the Golden Chopsticks Awards, which recognises excellence in the East and South East Asian restaurant sector.
Applications for the inaugural Golden Chopsticks Scholarship will open later this year.
Ken Hom, commenting after the launch event: "It is our collective responsibility to support young people who are building their careers in hospitality. I'm particularly pleased that the Golden Chopsticks Scholarship is aimed at those working in the Asian food scene, who are often overlooked in mainstream awards programmes. I'm confident we will be nurturing the talents of future cultural and culinary ambassadors."
The evening was generously supported by Din Tai Fung, Levin Wines and Shede Spirits Co. Ltd.
For more photos, visit the OCC facebook site.