Head Chef – help to lead a unique, creative environment

The Oxford Cultural Collective continues to work with Ulster University to progress the work of Academy: the Centre for Food, Drink and Culture, a unique learning and commercial environment located in Belfast's vibrant Cathedral Quarter.
Ulster University is seeking to appoint an outstanding Head Chef to play a central role in shaping the success of the Academy restaurant. This is a rare opportunity to work in a senior role as part of a highly creative team in one of the UK's most distinctive restaurant environments.  Unlike any 'standard' hospitality venue, Academy nurtures the talents of the next generation of hospitality professionals, hosts a wide range of cultural and business events and is contributing to the development of Northern Ireland as a leading food and drink destination.
The successful candidate will be someone who is excited about seeking out the very best local, seasonal produce; who champions environmental sustainability; and is be committed to supporting the personal and professional development of others.
For more details and to submit your application, follow this link. 
Closing date – 29th January 2023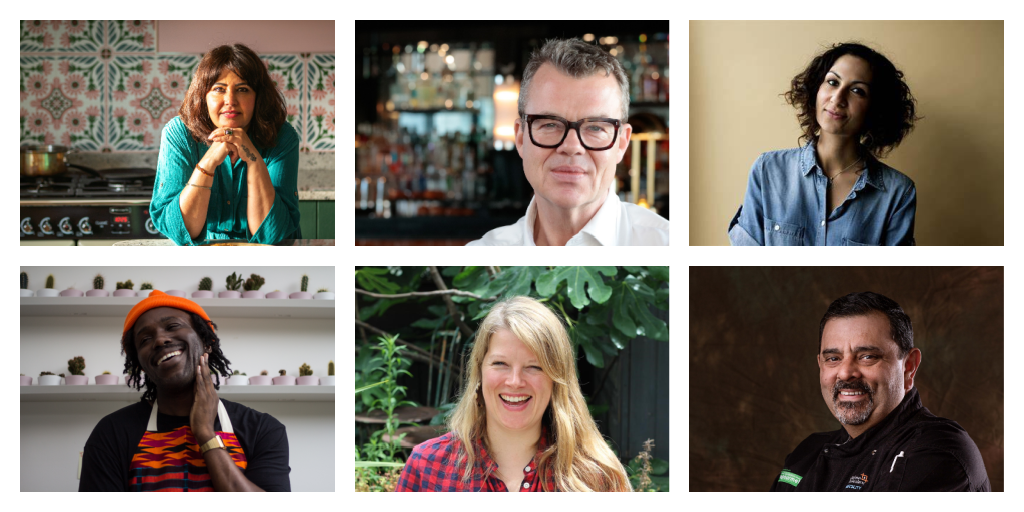 The Academy welcomes an amazing line-up of internationally renowned chefs who contribute to its Culinary Salon – a series of dinners that celebrate the diversity that defines modern hospitality. Recent visits have included (from top left) Romy Gill OBE, Jeremy Lee, Yasmin Khan, Akwasi Brenya-Mensa, Felicity Cloake and Cyrus Todiwala. The new Head Chef will oversee the delivery of this cultural programme and many other exciting events.
The Academy forms part of Ulster University's Department of Hospitality and Tourism Management.