Ishita DasGupta wins the 2023 Yan-Kit So Award for Food Writers on Asia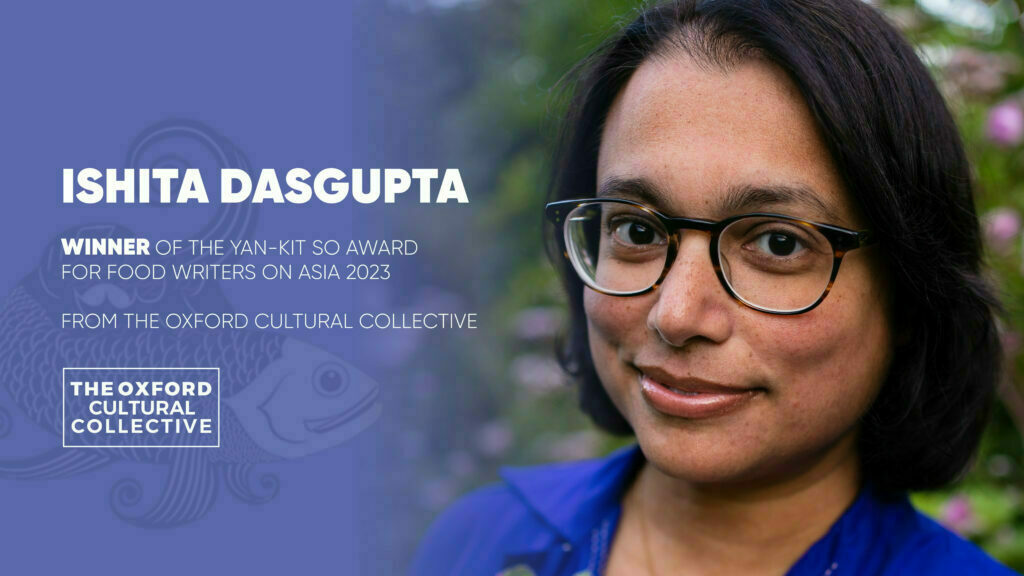 25th September 2023
The Oxford Cultural Collective is delighted to announce that Ishita DasGupta has won the 2023 Yan-Kit So Award for Food Writers on Asia.
Ishita plans to publish The Taste of Kolkata: from Alu Dum to Zhingyalov, a cookbook, enriched with historical commentary, which will give readers insights into the centuries old communities that continue to shape Kolkata's complex culinary culture. The book will explore many of the city's defining food traditions, from home cooking and street food, to wet markets and dishes served in temples, as well as remnants of its colonial past that live on in country clubs.
Ishita will use her £2500 award from the Oxford Cultural Collective Trust, OCC's educational charity, to fund a research trip to Kolkata, to work with Bengali food historians and to meet representatives of Afghan, Iraqi, Armenian and Parsi communities. She will also delve into the archives of the Indian Museum in Kolkata.
A consultant physician at a busy NHS teaching hospitality in Bristol, Ishita balances her professional responsibilities with her passion for food and food writing. She previously ran Vela, a supper club that showcased Bengali and Gujarati home cooking. She also founded Eat Your Words Bristol, a cookbook club held in the city's leading independent restaurants, featuring interviews with prominent food writers.
The runner-up for this year's Yan-Kit So Award is Archana Ambily, who plans to write a book focused on the distinctive food culture of Kerala, South India. Her cookbook will explore the intersection between food, home and identity through stories of migration.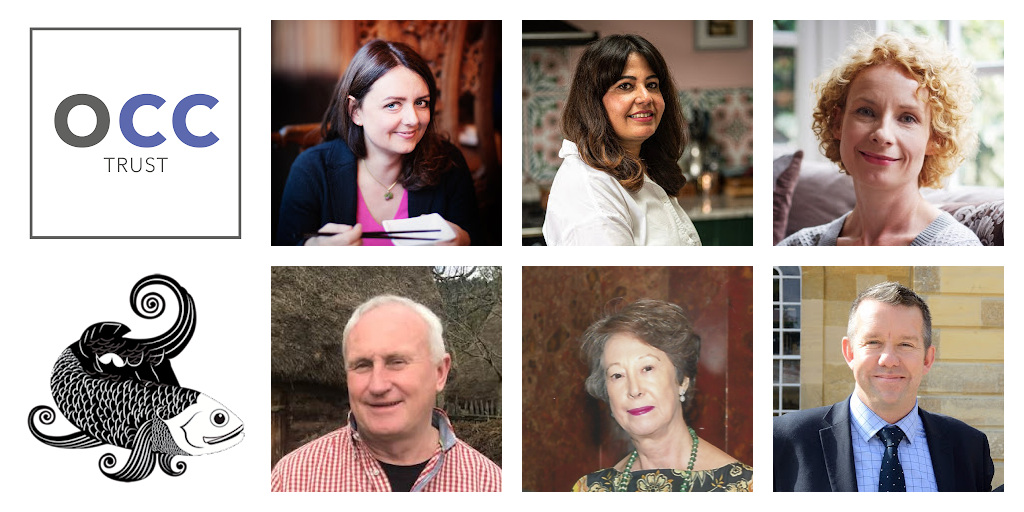 The members of the judging panel for the 2023 Yan-Kit So Memorial Award for Food Writers on Asia were Fuchsia Dunlop, food writer and journalist; Romy Gill, chef, food writer and broadcaster; Bee Wilson, food writer and investigative journalist; Paul Bloomfield, chef, corporate and private caterer and Patron of the Oxford Cultural Collective; Carol Michaelson, curator of Chinese art at the British Museum and freelance curator and writer on Chinese art; and Donald Sloan, Chair of the Oxford Cultural Collective.
The award honours the legacy of Yan-Kit So (1933-2001), one of the most acclaimed writers on Chinese food. A passionate promoter of Asian food, her first book, The Classic Chinese Cookbook, won an André Simon Award and a Glenfiddich Food and Drink Award. Her seminal work, Classical Food of China, made a major contribution to the understanding of Chinese regional food cultures.
The winner receives a grant of up to £2500 to support travel and research costs associated with writing and publishing their first food-focused book.
The Award is jointly administered by Betty Yao MBE and Freya Aitken-Turff.   It was launched in 2008 stemming from an original idea by Betty Yao to commemorate the life and work of her friend Yan-Kit So through her twin passions for food and travel.