Jack Feeny wins £10,000 Lou Willcock Scholarship from Oxford Cultural Collective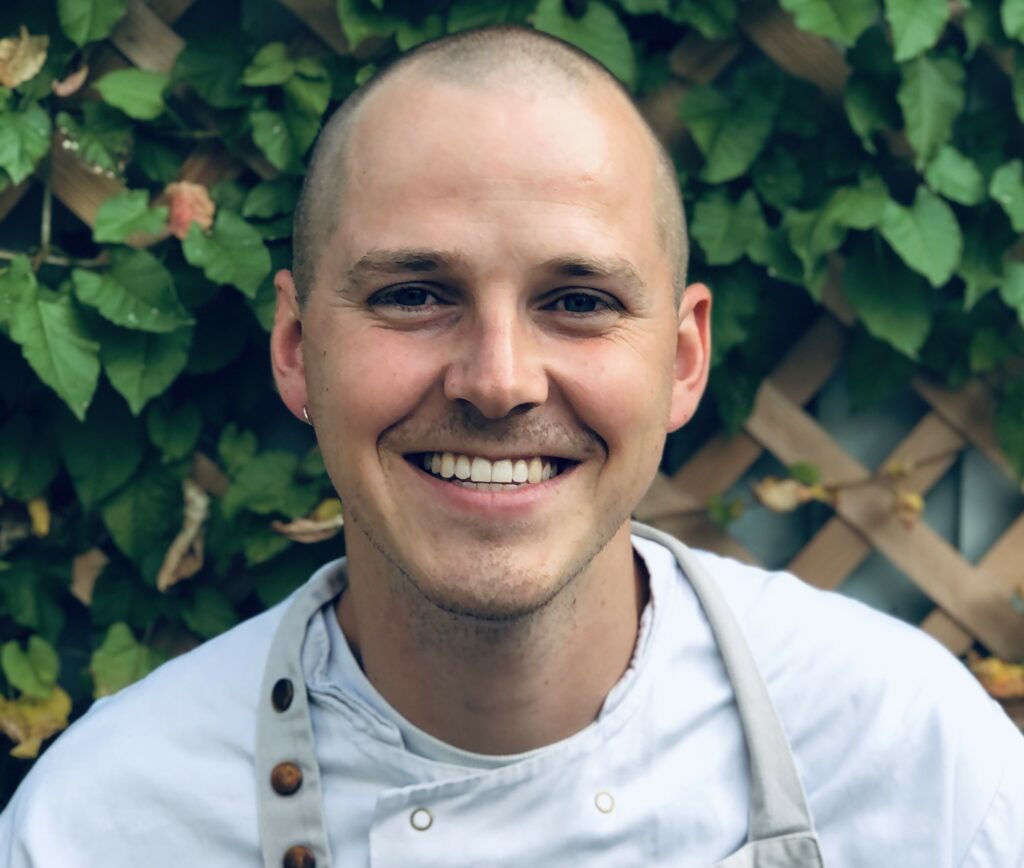 13th March 2023
The Oxford Cultural Collective is delighted to announce that Jack Feeny is the winner of the 2023 Lou Willcock Scholarship.
Applicants for the 2023 Lou Willcock Scholarship, which is open to those aged 18 to 35 who are working or studying in food, drink and hospitality, were invited to submit proposals for creative projects that will support their own professional development, whilst also having a positive impact on others.
Jack, who is currently undertaking a masters in Regenerative Food, Farming and Enterprise at Schumacher College in Totnes, is the founder of No Mise En Plastic, a free online resource that helps chefs eliminate single use products from their kitchens. He is also building a community of like-minded chefs who are committed to tackling the negative environmental impacts of hospitality businesses.
Whilst building his career as a chef (he previously worked at Pidgin in Hackney), Jack began to explore how kitchens could adopt more environmentally friendly practice. He came to believe that sourcing food that has been responsibly grown and reared, in ways that benefit the natural environment, should be a top priority. This led him to the join the masters in Regenerative Food, Farming and Enterprise, as the next step in his personal and professional development.
Reflecting his commitment to achieving impact, Jack launched the No Mise En Plastic online manual in January 2021, which has since been used by a significant number of chefs worldwide, in locations as diverse as Mexico, the US, Denmark and Austria. He plans to use the £10,000 grant which comes with the Lou Willcock Scholarship to strengthen the reputation and reach of No Mise En Plastic. He will have the website redesigned, to enhance the experience for users, update the chefs' manual, dedicate time to connecting with others and to building his professional network and will share inspiring examples from those who are leading change in hospitality. With the support of a mentor, provided by OCC, he will also consider how to ensure the long-term sustainability of No Mise En Plastic.
Jack's efforts are already gaining recognition. He has recently been shortlisted for a GQ magazine Food and Drink Award in the Sustainability category.
Commenting on his win: "It means so much to me to have won this scholarship and I'm now very excited by the opportunity to grow No Mise En Plastic. There are so many chefs doing great things to reduce the environmental impact of their kitchens. This money and support will allow NMEP to shout about them and to share more practical techniques and solutions. Many thanks to  the Oxford Cultural Collective!"
From Donald Sloan, Chair of the Oxford Cultural Collective: "This is the first time we have offered the Lou Willcock Scholarship, and we were thrilled to receive so many high quality entries. Jack's winning project is creative, well-conceived and timely. It is a privilege to be able to give him this practical support and we can't wait to see what he goes on to achieve."
The scholarship has been created to honour the legacy of Lou Willcock (1961 – 2018), a creative force in hospitality, who was a close friend and colleague of many in the OCC community. In addition to achieving great personal success as an entrepreneur, she dedicated herself to supporting others as a mentor and guide. Her relentlessly positive, hopeful and inquiring approach had a life-affirming
impact on all who knew her.
From Ceri Butcher, a long-term friend of Lou Willcock and Trustee of the OCC Trust: "Lou would have been delighted with the inaugural scholarship in her name being awarded to Jack. He, and his project, reflect Lou's desire to help, support and mentor young people who go on to make a real difference to others. Jack's resilience and determination are a true reflection of Lou's approach to life."
Note – those with an interest in Jack's project, who would like to make contact with him, should email occ@oxfordculturalcollective.com.

The presentation of the Lou Willcock Scholarship took place on 9th March 2023 over lunch at Jikoni, Marylebone, which is owned by judging panel member Ravinder Bhogal. Jikoni, known for 'mixed heritage' cooking, celebrates the rich, shared flavours and cultures from across South Asia & the Far East, the Middle East, East Africa and Britain.
Meet the Lou Willcock Scholarship judging panel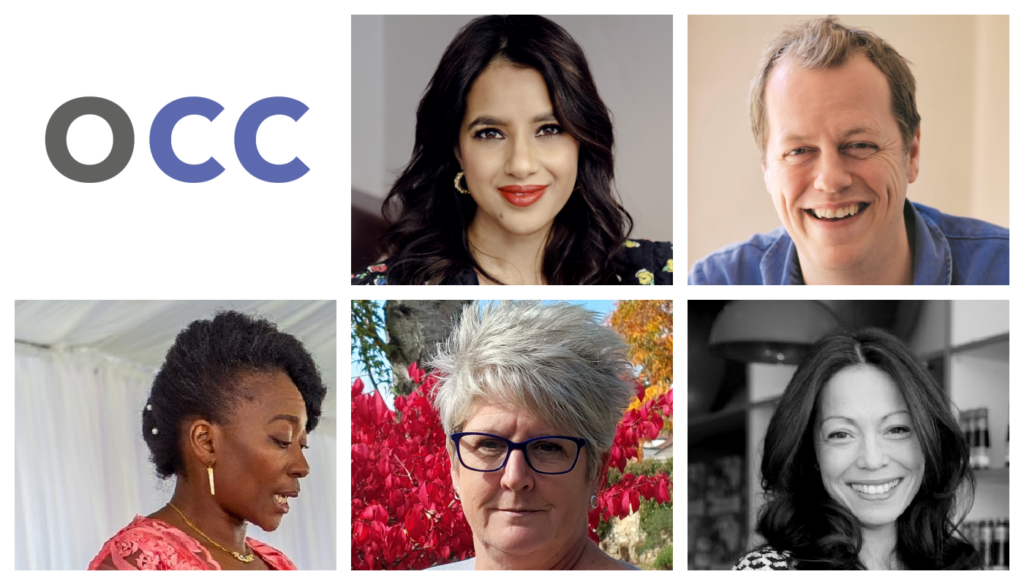 Ravinder Bhogal is an award-winning food writer, journalist and stylist. She is the author of two cookbooks and has a regular column in the FT. Ravinder is chef proprietor of Jikoni in London's Marylebone, which she opened in 2016.
Tom Parker Bowles is an award-winning restaurant critic and food writer. He is Food Editor of Esquire, a Contributing Editor to Conde Nast Traveller and the author of eight books. He is also a regular judge on BBC 1's Masterchef.
Anna Klenert is an educator who has over 20 years of experience in the design, delivery and management of higher education. She is a specialist in leadership and talent development through coaching and mentoring. Anna is Secretary of the OCC Trust.
Ceri Butcher is Head of Development and Alumni Relations at Green Templeton College, University of Oxford, before which she was Head of External Relations for Oxford Brookes University. Ceri is a Trustee of the OCC Trust.
Lucy Tse-Mitchell is Managing Director of Seewoo, a leading Oriental food production and retail company. She is also the co-founder of the Golden Chopsticks Awards, the national awards programme which celebrates the contribution of East and South East Asian restaurants in the UK. Lucy is a Trustee of the OCC Trust.