Jane Grigson Trust Award 2020 – Shortlist announced
The Oxford Cultural Collective is proud to support the Jane Grigson Trust.
The shortlist for the Jane Grigson Trust Award 2020 is announced today, Tuesday 25 February 2020.
Now in its fifth year, the £2000 Jane Grigson Trust Award, created in memory of the distinguished British food writer Jane Grigson, is made to a first-time writer of a book about food or drink which has been commissioned but not yet published. In the spirit of Jane Grigson and her writing, the Award is for a non-fiction book on food and drink in the widest sense, from any genre – cookbook, memoir, travel, history – as long as the primary subject is food or drink.
The Jane Grigson Trust Award Shortlist for 2020 is:
The Rangoon Sisters Cookbook by Amy Chung and Emily Chung (Ebury, July 2020)
The Seafood Shack by Kirsty Scobie and Fenella Renwick (Kitchen Press, spring 2021)
The Food Almanac: Recipes and Stories for a Year at the Table by Miranda York (Pavilion, October 2020)
The Rangoon Sisters Cookbook
by Amy Chung and Emily Chung
Sisters, junior doctors and Supper Club hosts Emily and Amy celebrate their Burmese heritage in what will undoubtedly become the go-to book for anyone wanting to make delicious, simple, authentic Burmese food at home. Alongside over 100 recipes are details of Emily and Amy's family's history in Myanmar and information on this little-known cuisine and food culture.  (To be published by Ebury in July 2020) @RangoonSisters
The Seafood Shack
by Kirsty Scobie and Fenella Renwick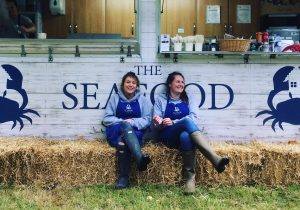 Kirsty and Fenella set up The Seafood Shack in Ullapool in western Scotland in 2016, out of frustration at the serious lack of seafood available to eat in their home town despite its being packed with fishermen and fishing boats. The Seafood Shack has built up a strong fanbase and this book will mix Kirsty and Fenella's most popular recipes with their story of creating a new food business, a look at the Scottish seafood and fishing industry and a reflection on the lives of the fishermen at its heart. (To be published by Kitchen Press in Spring 2021), @theseafoodshackullapool
The Food Almanac – Recipes and Stories for a Year at the Table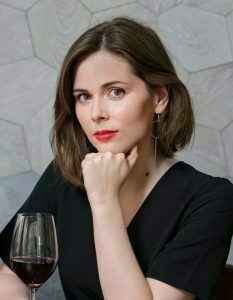 by Miranda York
Writer, editor and founder of At The Table (a creative platform for sharing and celebrating British food culture) Miranda York's The Food Almanac is an illustrated month-by month collection of food stories told by an eclectic mix of voices from the literary, performance and food worlds. From legendary food writers and lauded chefs to up-and-coming poets and debut novelists, each story looks at the gastronomic world through a cultural prism and will include memoirs, essays, short stories and poems alongside recipes, menus and monthly reading lists. (To be published by Pavilion Books in October 2020)
@mirandayork_ / @__atthetable__
Chair of Judges, Geraldene Holt says: "In March this year, the Trust marks 30 years since Jane Grigson died. The impressive shortlist for the 2020 award founded in her name reflects the great advances in food writing that Jane initiated. These studies of food and its cooking from Ullapool in Scotland to Rangoon in Burma alongside a selection of contemporary writing epitomise the finest developments of an activity that continues to inspire everyone who cares about what we eat."
The winning book will be announced at an award ceremony at Quo Vadis in Soho, London on Tuesday 24 March. The author(s) of the winning book will receive a cheque for £2000 and the runners-up will receive £100 book tokens. All shortlisted authors will receive copies of The Best of Jane Grigson.
Joining Geraldene Holt (author and chair of the Jane Grigson Trust) on the judging panel for the 2020 award are: Karen Barnes (editor of Delicious magazine); Angela Hartnett (chef); Jill Norman (editor, food writer and trustee of the Jane Grigson Trust) and Donald Sloan (chair of the Oxford Cultural Collective and trustee of the Jane Grigson Trust).
For media enquiries, please contact Laura Creyke at MHM
on laura@markhutchinsonnamagement.co.uk / 07951 777407 / @MarkHMgmt
NOTES TO EDITORS
Previous winners of the Jane Grigson Trust Award are: Elly McCausland for The Botanical Kitchen and Dan Saladino for The Ark of Taste (joint winners), Angela Clutton for The Vinegar Cupboard, Vicky Hayward for The New Art of Cookery: A Spanish Friar's Kitchen Notebook and Alex Andreou for The Magic Bayleaf.
The Jane Grigson Trust Award is open to UK citizens or to foreign nationals who have been resident in the UK for more than three years
The Jane Grigson Trust is an educational charity set up in memory of the celebrated food writer Jane Grigson (Registered Charity No. 1002742)
Members of the judging panel and the shortlisted authors are available for comment and interview
www.janegrigsontrust.org.uk             @JGrigsonTrust      #janegrigsontrustaward