Melissa Thompson – Helping Professional Communities Flourish: tackling Systemic Prejudice in Food, Drink and Hospitality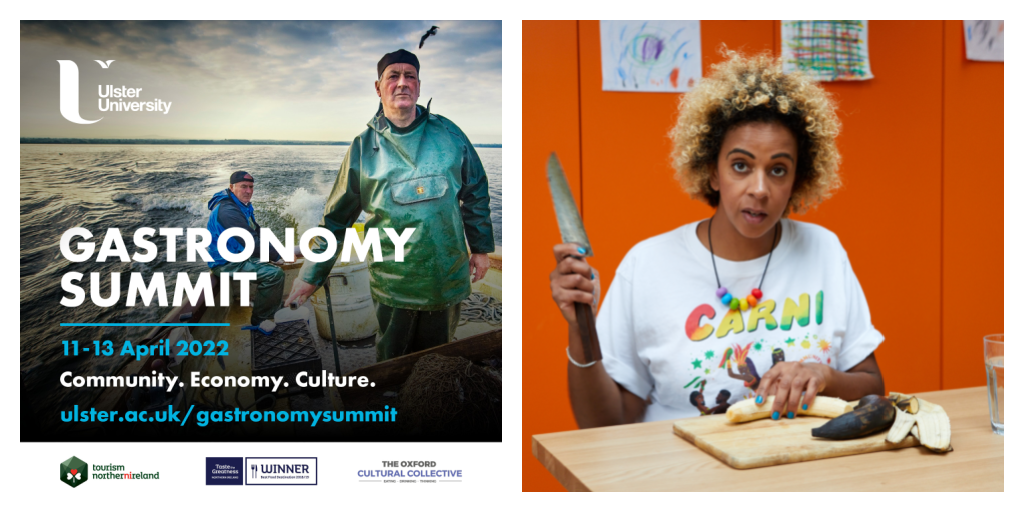 The Oxford Cultural Collective is working in partnership with Ulster University to stage Gastronomy Summit 2022, a landmark event to be held in Belfast on 11th to 13th April 2022, which will bring together members of the global culinary community to explore the development of food and drink destinations in ways that benefit local communities.
Book you place at Gastronomy Summit 2022.
Keynote session: Melissa Thompson with Dr. Jessica B. Harris and Akwasi Brenya-Mensa – 10.45am to 11.45am – Wednesday 13th April 2022
Drawing on her extensive experience as a food writer, Melissa Thompson will consider ways in which systemic racism is limiting career progression for food professionals of African and Caribbean origin working in the UK. She will explore tactics for community empowerment and reflect on how we might tackle embedded prejudice.
Melissa will then lead a discussion with distinguished culinary historian Dr. Jessica B. Harris and chef and curator Akwasi Brenya-Mensa. With perspectives covering two generations, from the UK and the US, our panellists will consider what progress has been made over time and what can be learned from international comparisons.
Melissa Thompson is an award-winning food writer and cook whose powerful articles on the British food industry have become focal points for important discussions on identity, diversity and inclusivity.
In 2021, she won the Food Writing Award from the Guild of Food Writers. Her debut cookbook, Motherland, is due out in September 2022, published by Bloomsbury. It explores the evolution of Jamaican food, from the island's indignous population to the present day.
Melissa has appeared on Saturday Kitchen and Radio 4's The Kitchen Cabinet, and is co-director of the British Library's Food Season
She is a columnist for BBC Good Food magazine and has written articles and recipes for a range of publications including The Guardian, Conde Nast Traveller, Stylist, Vittles, Waitrose Weekend, and Waitrose Magazine.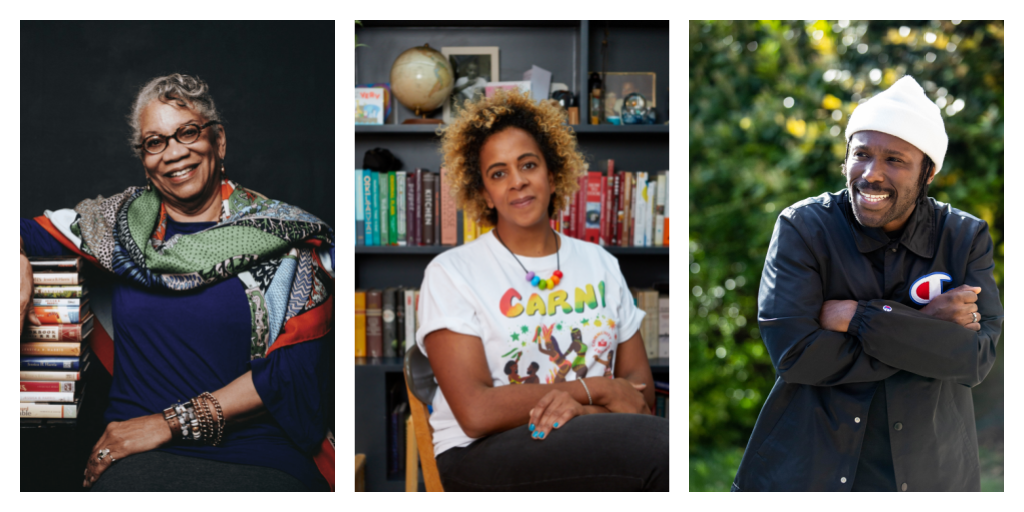 Jessica Harris, culinary historian, author and broadcaster, is recognised as the leading authority on the food of the African Diaspora.
She was lead curator of a major exhibition, which opened in February 2022, staged by the Museum of Food and Drink, at the Africa Center, Harlem, New York City. African/American: Making the Nation's Table is the first exhibition to celebrate the countless black chefs, farmers, and food and drink producers who have laid the foundation for American food culture —recognition that is long
In addition to books on African American food culture, she has written a memoir, My Soul Looks Back, published in 2017, which was a finalist for the PEN Open Book Award. Her most recent book: Vintage Postcards from the Atlantic World: In the Dignity of their Work and the Joy of Their Play, was published in May 2020.
A professor in the English Department at Queens College, CUNY for 50 years until her retirement, Jessica is currently professor emerita. She was the inaugural scholar in residence in the Ray Charles Chair at Dillard University in New Orleans.  Dr. Harris has received many honours, including, most recently, the prestigious Lifetime Achievement Award from the James Beard Foundation.
Rising star of the food world, chef Akwasi Brenya-Mensa, is due to open his first restaurant in London's Africa Centre in the summer of 2022. Serving dishes which marry his Ghanian heritage with innovative technique and presentation, Tatale will be a high-profile platform from which Akwasi can further enhance and explore the appeal of African cuisines. Tatale will celebrate and preserves the rich tapestry of African flavours and cooking traditions through the ethos of the cherished Chop Bar – a defining element of Ghanaian cultural and culinary life. Akwasi is opening his new permanent site at a time when African cuisine is beginning to attract the recognition and appreciation it deserves.
Taking its name from the plantain pancake, tatale – a quintessential Ghanian dish – it reflects Akwasi's belief that wherever you are in the world, plantain is synonymous with the Black experience. This concept of universality, reflected in his desire to form connections through food, art and music, has become the backbone of Akwasi's approach.
Akwasi's fascination with food began during his years travelling as a tour manager for various bands. Speaking recently to The Observer, he commented: "Food is an integral part of people's culture – and I'd immerse myself. I'd go on my own to smaller chef-owned places, so I'd be able to speak to people". This was his inspiration for moving into the culinary world, initially as a street food operator, caterer, supper club host, and now multi-disciplinary curator who's vision is to broaden the appeal of African cuisines in the UK, in line with the growing fondness for innovative and ethical consumption.