Oxford Cultural Collective supports Stranraer Oyster Festival
9th August 2023
The Oxford Cultural Collective is proud to support the 2023 Stranraer Oyster Festival, which is set to welcome over 20,000 visitors to the coastal town in Dumfries and Galloway, south west Scotland, from 15th to 17th September.
For more information visit the festival website.
Reflecting OCC's commitment to Regenerative Hospitality – the role that food, drink and hospitality can play in helping communities and natural eco-systems flourish – the festival aims to revive the fortunes of a location that has experienced significant economic and social challenges in recent years. For Romano Petrucci, the festival's founder, it presents an opportunity to write a new, more optimistic story for Stranraer: "We care deeply about this town. I think we can say, without any shadow of doubt, that the oyster festival is now the main catalyst for economic and destination development in Stranraer. For a three-day event to have such a significant impact on our local economy is testament to the passion and hard work of our local community."
OCC has helped shape the festival's programme, bringing high profile contributors who will appeal to the widest possible audience of food lovers. Chef Michael Caines MBE, owner of Lympstone Manor; chef and broadcaster Julie Lin; and Guardian columnist and food writer Felicity Cloake, will be joining local chefs, artisan traders, musicians and skilled oyster shuckers, as part of a vibrant programme of demonstrations, talks and performances.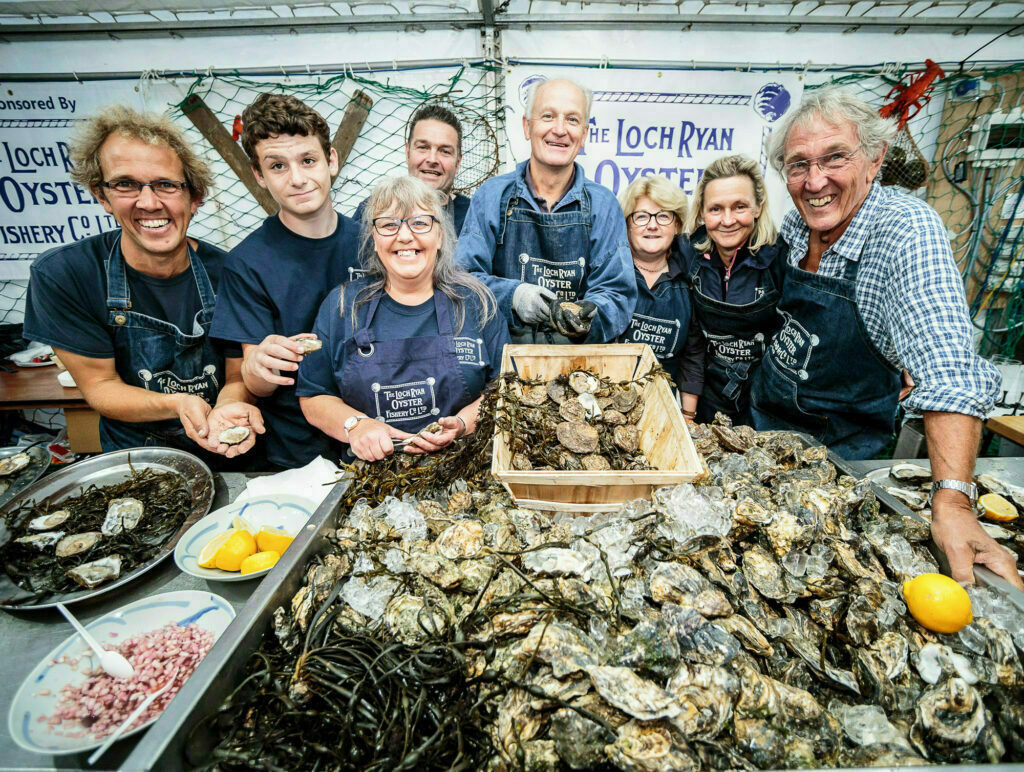 Stranraer sits on the shores of Loch Ryan, a tidal sea loch that is home to Scotland's last remaining wild, native oyster bed, which has been protected by Royal Charter since 1701. Since 1996, when the Loch Ryan Oyster Fishery Company started sustainable management of the bed,  oyster numbers are believed to have grown from 1 million to 60 million. Loch Ryan oysters are now being used in native oyster bed restoration projects across the UK and in Germany.
Independent research shows that the 2022 festival generated an additional £1.7 million for the local economy, reflected in increased revenues for local businesses, helping safeguard 25 tourism-related jobs and encouraging local traders to adopt new ways of developing and promoting their businesses, products and services.  With a predicted increase in visitor numbers, the 2023 festival is likely to deliver more than £2 million for the local economy.
The festival is committed to enhancing Loch Ryan's natural ecology. The shells of all oysters consumed over the three-day event will be returned to the loch, providing oyster larvae with the solid structure they need to settle and grow. Native oysters are considered eco-system engineers, by filtering sea-water, stimulating biodiversity and strengthening habitats for marine and coastal wildlife.