Recovering Black History
14th April 2021
Dr Jessica B. Harris, OCC Patron, was recently joined in conversation by actor and singer Leslie Odom Jr. and musician Questlove, for the premier of Recovering Black History, a Curator Culture series from the Studio Museum in Harlem.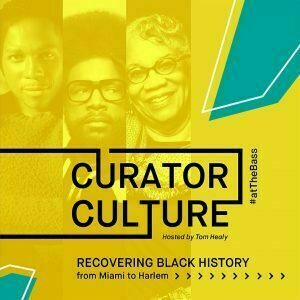 Leslie Odom Jr. is an actor and singer who made his Broadway debut in 1998 and gained international recognition for his portrayal of Aaron Burr in the hit musical, Hamilton. Most recently, his appearance as singer Sam Cooke in the film One Night in Miami, earned him nominations for an Academy Award, a BAFTA Award and a Golden Globe. He also had leading parts in the films Murder on the Orient Express (2017), Harriet (2019) and Hamilton (2020). On television he is known for his roles in Smash (2012-13) and Person of Interest (2013-14).
Questlove is a musician, songwriter, DJ and music journalist, who is probably best known as the drummer and joint front man for the Grammy Award-winning band The Roots, who serve as the in-house band for The Tonight Show Starring Jimmy Fallon. He was also one of the producers for the Broadway hit musical, Hamilton. Questlobe has produced recordings for many leading artists including John Legend, Amy Winehouse, Al Green, Elvis Costello and Jay-Z.
This extraordinary and powerful discussion begins with Harris recalling a television documentary from 1968, which explored 'Black History – lost, stolen or strayed', a theme which resonates as strongly today as it did over fifty years ago. Through their contributions to music, film and literature, Harris, Odom and Questlove go on to consider the role of the arts in reclaiming and communicating key elements of Black history. Watch it here: