The 2024 Jane Grigson Trust Award for New Food and Drink Writers is open for entries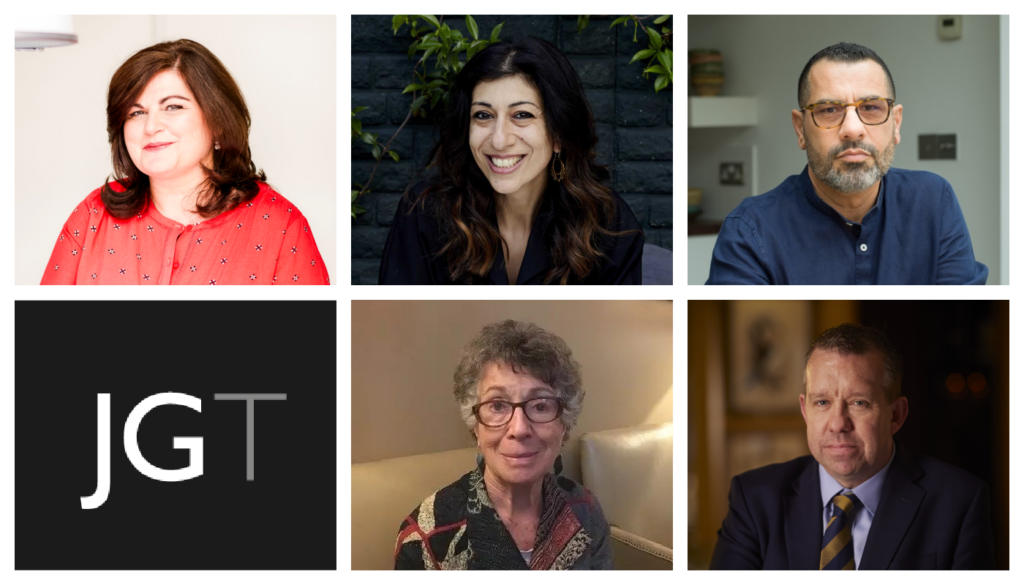 The Oxford Cultural Collective is proud to support the prestigious Jane Grigson Trust Award.
29th September 2023
The 2024 Jane Grigson Trust Award for first time writers of books about food and drink is now open for entries. Joining the judging panel this year will be Diana Henry, food writer, journalist and trustee of the Jane Grigson Trust; Georgina Hayden, food writer, stylist and presenter; Sami Tamimi, chef, restaurateur and food writer; and Jill Norman, food writer, publisher and trustee of the Jane Grigson Trust. The judging panel will be chaired by Donald Sloan, chair of the Jane Grigson Trust and of the Oxford Cultural Collective.
The £2000 Jane Grigson Trust Award, created in honour of the distinguished British food writer Jane Grigson, is made to a writer new to food and drink writing (although they may have written on other subjects) whose book has already been commissioned by a publishing house but has not yet been published. The prize money is intended to help the winner fund further travel or research in the vital time between gaining a commission and delivery of the manuscript.
Submissions are welcome from authors, publishers and agents and not just of traditional cookbooks but of any books which have food or drink at their heart. In the spirit of Jane Grigson and her writing, the Jane Grigson Trust Award is for a non-fiction book on food and drink in the widest sense, from any genre – cookbook, memoir, travel, history – as long as the primary subject is food or drink. The closing date is 30 November 2023.
ENTRIES CAN BE MADE VIA THIS LINK
The 2023 Jane Grigson Trust Award was won by Dina Macki for Bahari: Recipes from an Omani Kitchen and Beyond which will be published by Dorling Kindersley in February 2024.
Of her win Dina comments:
"Never did I expect to be nominated for the award, let alone win it. It was quite the surreal experience, my first award for something I have worked so hard and passionately on. The award wasn't just for me, but it felt like my two countries and cultures (Oman & Zanzibar) were also winning. Sharing such an underrepresented cuisine and to see the judges fall in love and see it worthy of such an award made me realise how much my mission to put Omani food on the map is still so important. The award is opening new doors and will hopefully help my book Bahari flourish when it comes out in February 2024. Thank you to everyone involved in the award and for believing in me and Oman!"  
Now in its ninth year, the Jane Grigson Trust Award has supported and celebrated many debut food and drink writers whose books have subsequently been published to great acclaim. The other previous winners of the Jane Grigsont Trust Award are:
Riaz Phillips for West Winds
Gurdeep Loyal for Mother Tongue
Kirsty Scobie and Fenella Renwick for The Seafood Shack
Elly McCausland for The Botanical Kitchen
Dan Saladino for Eating to Extinction
Angela Clutton for The Vinegar Cupboard
Vicky Hayward for The New Art of Cookery: A Spanish Friar's Kitchen Notebook
Alex Andreou for The Magic Bayleaf