The Jane Grigson Trust Award for New Food and Drink Writers – 2022 Shortlist Announced
Tuesday 22nd February, 2022
The Oxford Cultural Collective is happy to support the annual Jane Grigson Trust Award for New Food and Drink Writers.
The shortlist for the Jane Grigson Trust Award 2022 is announced today, Tuesday 22 February 2022. The three shortlisted books are:
West Winds by Riaz Phillips (to be published by Dorling Kindersley, June 2022)
Air and Love by Or Rosenboim (to be published by Picador, May 2024)
Rambutan by Cynthia Shanmugalingam (to be published by Bloomsbury, June 2022)
Created in memory of the distinguished British food writer Jane Grigson, the Jane Grigson Trust Award is made to a first-time writer of a book about food or drink which has been commissioned but not yet published. In the spirit of Jane Grigson and her writing, the Award is for a non-fiction book on food and drink in the widest sense, from any genre – cookbook, memoir, travel, history – as long as the primary subject is food or drink.
More on the shortlisted books:
West Winds by Riaz Phillips
In West Winds, Riaz Phillips tells countless tales of Jamaica through its dishes, drawing on his memories of growing up in the Caribbean diaspora of London and his time spent living in Jamaica. Recipes rooted in centuries of culture through folktales and anecdotes make West Winds so much more than a cookbook – it is an ode to Jamaica, its people wherever in the world they are and their heritage.
Riaz Phillips is a writer, video maker and photographer born and raised in London. A lover of foods from all corners of the world, he is particularly passionate about connecting the dots between the various African heritage foods he grew up with.
Air and Love by or Rosenboim
Air and Love tells the story of Or Rosenboim's ancestors through their histories of displacement and food. A transnational history of three families, whose destinies crossed paths in Central Asia and Palestine during the dramatic events of the twentieth century, this book is a personal reflection which illuminates the legacy migration has on cuisine, identity, belonging and culture.
Or Rosenboim runs the Migrants' Supper Club, which has been the basis for the vision behind this book. Or  grew up in Tel Aviv and is a Senior Lecturer and Director of the Centre for Modern History at the department of International Politics at City, University of London and is a trained pastry chef.
Rambutan by Cynthia Shanmugalingam
Combining Javanese, Malay, Indian, Arab, Portuguese, Dutch and British influences, the big flavours from the small island of Sri Lanka have often been overshadowed by the noise of neighbouring India. In Rambutan, Cynthia Shanmugalingam sets the record straight with 60 Sri Lankan recipes, over 30 of which are vegetarian or vegan, told through stories of her family and travels and covering ancient and modern Sri Lankan cooking.
Cynthia Shanmugalingam is a British-Sri Lankan cook who grew up in Coventry in the UK, visiting Sri Lanka every childhood holiday and eating dishes adapted by her mother and grandmother at home. She ​has run pop-ups and street food stalls since 2014, and is the founder of a social enterprise street food truck Kitchenette Karts, which helps ex-offenders​ get a start in the food industry. In 2019 she started doing Sri Lankan pop-ups under the name Rambutan.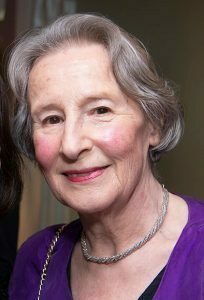 Chair of Judges, Geraldene Holt says: "The three impressive books on this year's short list all in their different ways illustrate the powerful influence of food on the authors' family heritage, not only passing on to the reader the fantastic range of ingredients and dishes that have been passed down the generations but also reflecting on the deeper meanings of family and culture."
Joining Geraldene Holt, food writer and out-going chair of the Jane Grigson Trust on the judging panel for the 2022 award are: Xanthe Clay, food writer; Felicity Cloake, food writer and trustee of the Jane Grigson Trust; Lucy Hambidge, trustee of the Jane Grigson Trust and Sarit Packer, chef and co-founder of Honey & Co.
The winning book will be announced on Tuesday 15 March. The author of the winning book will receive a cheque for £2000 and the runners-up will receive £100 book tokens. All shortlisted authors will receive a copy of The Best of Jane Grigson.