Ulster University's new Academy signals major investment in hospitality education
For the last three years, the Oxford Cultural Collective has been working with Ulster University to conceptualise and launch Academy: the Centre for Food, Drink and Culture, an educational hub that will further strengthen hospitality and culinary arts management as two of the University's flagship areas of provision, as well as making an important contribution to the hospitality sector in the UK and internationally.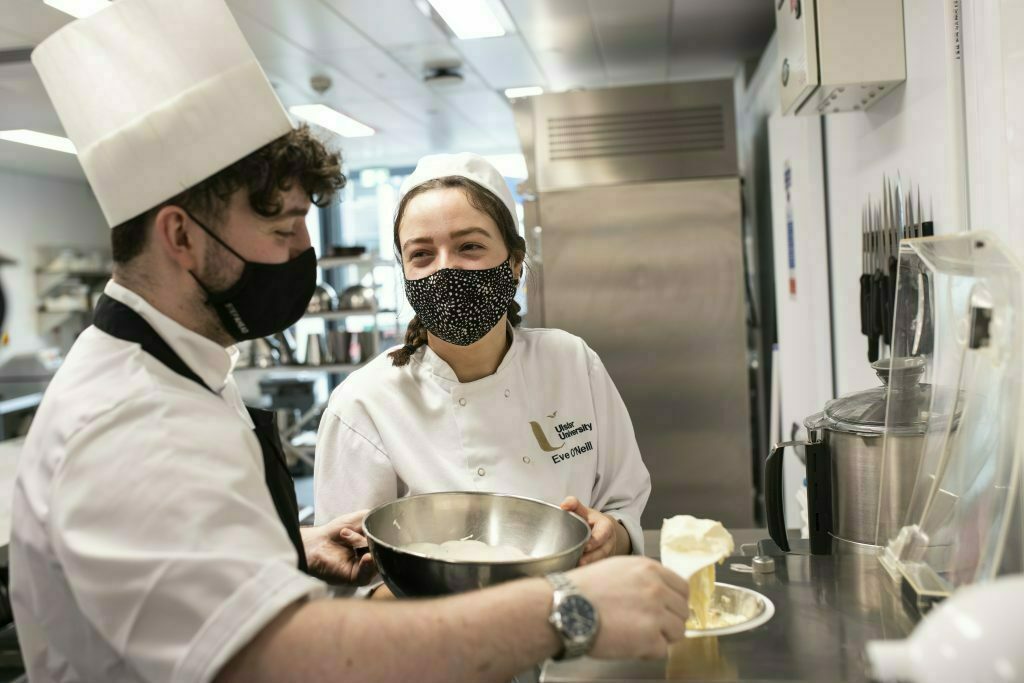 At a time when other universities are scaling back on hospitality education, Ulster University is taking a radical new approach, placing it front and centre, to ensure its provision is relevant to the needs of students, industry and society. It represents the most significant investment in hospitality higher education in the UK for many years.
Academy forms the public-facing element of Ulster University's new £360 million campus in Belfast city centre – the largest scale regeneration project in Belfast since 1998.
Academy incorporates a state-of-the-art restaurant, culinary school, wine school and conference and meeting facilities. As well as giving students hands-on experience, it will provide comprehensive practical support to entrepreneurs, be an open-access learning and cultural centre for the public and will contribute to the ongoing development of Northern Ireland as a food and drink destination.
Innovative and Immersive Education
Academy restaurant will be a fully commercial enterprise, open six days a week to the public and as a venue for private events. Its menu will showcase the very best local, seasonal ingredients and it will provide a platform for promoting artisan producers from across Northern Ireland. Whilst it will be run as a successful business, its primary purpose will be the provision of innovative and immersive education, which will enhance students' skills and better prepare them for their future careers.
Students will obtain hands-on experience in a 'model' business, supervise others, apply their knowledge of various management disciplines, analyse business performance and build relationships with local suppliers. They will be active participants in a values-based business, committed to enhancing the status of hospitality employment and to supporting local economic, social and cultural development.
Addressing the skills deficit
Ulster University's significant investment comes at a time when the hospitality sector has experienced unprecedented challenges. With the covid pandemic resulting in pubs, restaurants and venues closing for almost fifteen months, and Brexit limiting the availability of skilled staff from across Europe, the industry has faced a 'perfect storm'. Many businesses have stopped trading, whilst others have struggled to survive, and although restrictions are now being lifted, hospitality is confronting severe labour shortages. Throughout this period the sector has shown tremendous creativity and resilience, with many adapting their products and services to suit the new environment, whilst also making altruistic contributions to those facing food poverty and isolation.
Building on its long track record of providing the hospitality sector with skilled graduates who have the potential to progress to management and leadership positions, as well as to become business owners, Ulster University Business School is determined that the launch of Academy should have a tangible impact on the hospitality industry. Pre-pandemic the hospitality industry in Northern Ireland was booming, contributing approximately £2 billion to the local economy and sustaining thousands of jobs. The sector will be key to Northern Ireland's recovery and graduates of Ulster University will play a significant role in shaping its future.
Global Vision
As well as ensuring Ulster University better supports local students and industry, Academy will enhance the university's international presence and reputation. The university's show of commitment will enable it to strengthen its overseas academic partnerships and will help establish Northern Ireland as an international destination for hospitality education.
Academy will also serve as a venue for international events. As an example, in April next year it will host Gastronomy Summit 2022, a gathering of practitioners and academics, focused on the development of food, drink and hospitality destinations in ways that deliver benefits to local communities. Over three days of keynotes, discussions and social activities, delegates will consider how to achieve lasting community regeneration, particularly in locations that are facing significant economic and social challenges.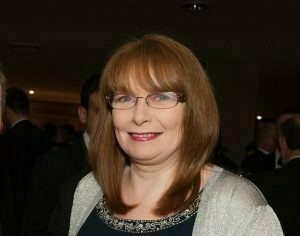 Professor Una McMahon-Beattie, Head of the Department of Hospitality & Tourism Management at Ulster University (home to the Academy) commented:
"At Ulster University we have a strong track record of excellence in hospitality education, with graduates going on to find great success – working for our sector's leading companies, as well as setting up their own businesses. Through our innovative teaching and hands on practical experience we inspire passion and commitment in our students. As we launch Academy as our new educational hub we will have a renewed focus on equipping students with skills that help them progress in their careers and make a significant and positive contribution to society.  Hospitality is central to our economy, culture and identity – and it is our talented graduates who will shape the sector's character and success."