US Consul General hosting Culinary Diplomacy lunch at Gastronomy Summit 2022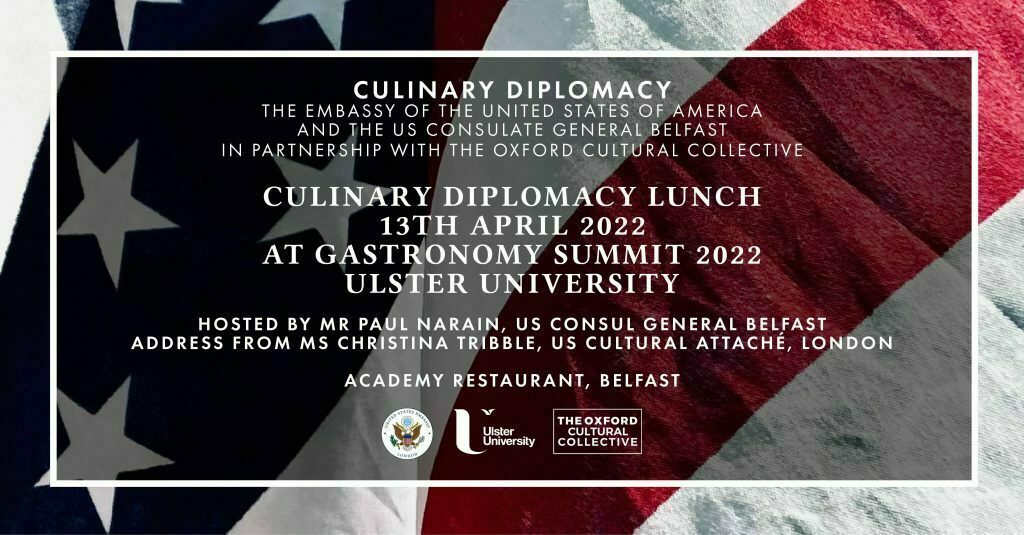 8th April 2022
The US Embassy in London and the Oxford Cultural Collective are working together to deliver a programme of Culinary Diplomacy, exploring the role of food and drink professionals in achieving positive social and cultural change.
Through a series of creative events, the initiative introduces guests to renowned cultural ambassadors – those working in food and drink, including writers, chefs and activists, who are making significant and progressive contributions to American society in fields including race equality, embedding social cohesion, tackling the climate emergency and post-covid recovery. The programme capitalises on the humanising effect of food and drink – bringing people together to discuss shared interests, to consider alternative futures and to build meaningful relationships. The aim of Culinary Diplomacy is also to achieve tangible and lasting impact – to inspire collaborative legacy projects, with contributions from the UK and US, which live on after the initial series of events is complete.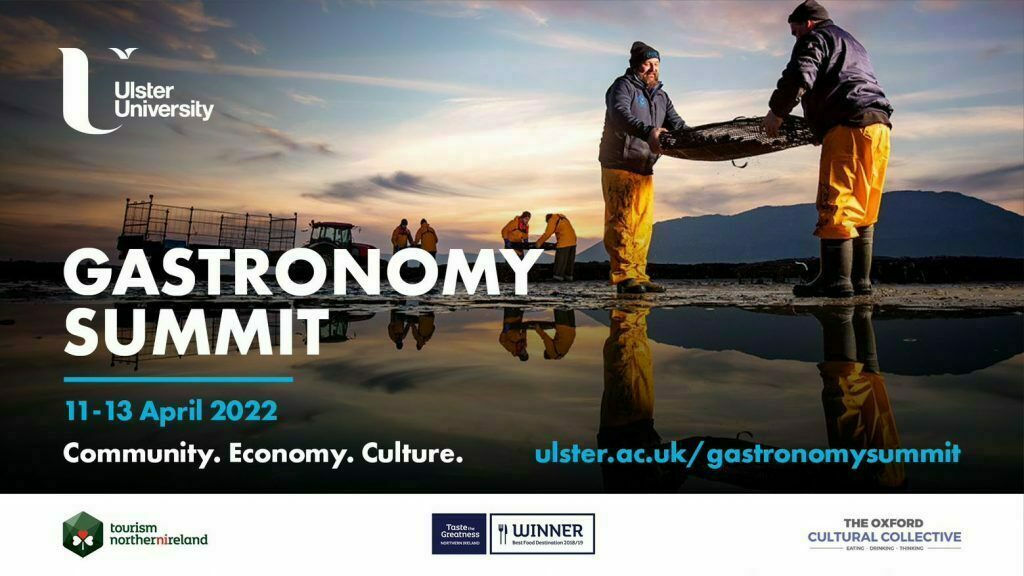 The next event in the Culinary Diplomacy series will be a lunch on 13th April, as part of Gastronomy Summit 2022, an international gathering of academics and food industry professionals taking place at Ulster University, Belfast.
The event will focus on one of the Summit's key themes – the role of civil society, including those working in food, drink and hospitality, in embedding peace and social cohesion in places once defined by conflict and division. This will be the topic addressed by one keynote speaker, Duncan Morrow, Professor of Politics and Director of Community Engagement at Ulster University, who has worked extensively in peace and reconciliation.
The lunch will be hosted by Paul Narain, US Consul General to Northern Ireland, and our speaker will be Christina Tribble, US Cultural Attaché in London, who will promote the value of international comparisons, cultural exchange and the celebration of good practice, as means of realising the potential of civil society in troubled locations. Ms Tribble will also outline the aims of the Culinary Diplomacy programme and reflect on the role of the US Embassy in convening conversations and events, in ways that help achieve positive social outcomes.
This event will serve as a precursor to a future Culinary Diplomacy event in Belfast, which will give further opportunity to explore the role of civil society in achieving great social cohesion.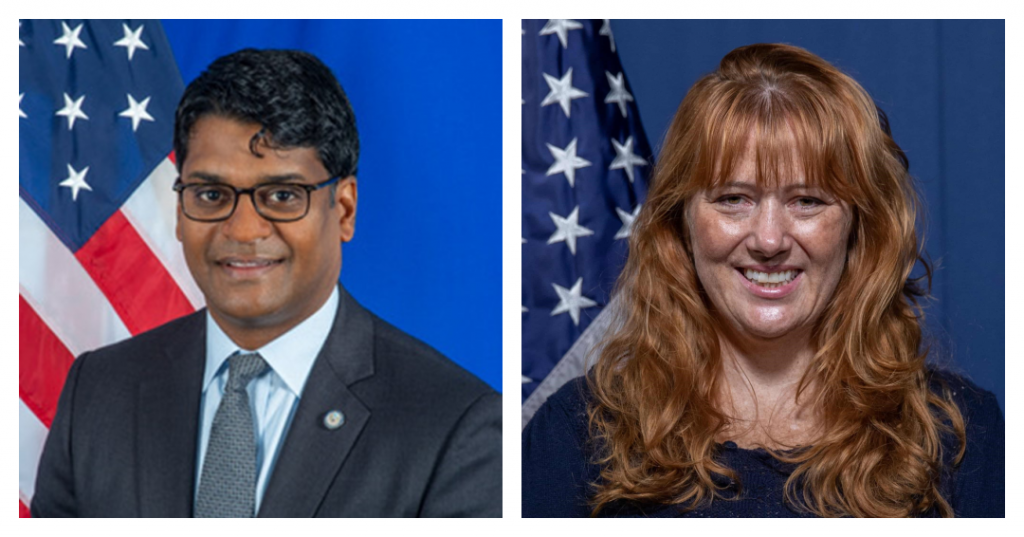 Chef Paul Bloomfield of the Oxford Cultural Collective, working with culinary arts management students from Ulster University, will prepare a New Orleans lunch, inspired by another of the Summit's keynote speakers, Dr Jessica B Harris, who is an authority on the food of the African Diaspora. She will explore how the study of culinary history can reveal hidden and suppressed stories and, in doing so, instil confidence across under-represented communities.
Menu – Culinary Diplomacy Lunch
Joanne Clevenger's fried green Tomatoes with Shrimp Remoulade
Seafood Gumbo
Blackened Chicken with Sauce Piquant and Green Salad
Our host – Paul Narain, US Consul General to Northern Ireland
Paul Narain took up his duties as U.S. Consul General in Belfast in August 2021. A member of the Senior Foreign Service, he most recently served as Political & Economic Counselor at the U.S. Embassy in Sweden. Mr. Narain's previous assignments include service as Deputy Political Counselor at the U.S. Embassy in Pakistan, and, prior to that, as Deputy Economic Counselor at the U.S. Embassy in Greece. In Washington, Mr. Narain has served in the Operations Center – the Department's crisis management hub – and on the Executive Secretariat Staffs of Secretaries of State Rice and Clinton. A career member of the U.S. diplomatic service since 2002, he has also served in Azerbaijan and twice in India.
Our speaker – Christina Tribble, US Cultural Attaché, London
Christina Tribble has served 18 years as a US diplomat, with tours in Haiti, Cuba, and Pakistan prior to London. She led the Department's cultural affairs training program for three years and helped develop many of their early social media strategies as the world learned how to use Twitter, Facebook, and similar tools to engage people.  Originally from California, before joining the Foreign Service, she was a mediator in New York, a Peace Corps Volunteer in West Africa and an English teacher in Japan.