Yan-Kit So Award for Food Writers on Asia – 2021 Shortlist Announced
7th July 2021
The Oxford Cultural Collective is proud to host the biennial Yan-Kit So Award, which enables aspiring food writers to fulfil their dreams to research, travel and create original work about any aspect of Asian food.
The award honours the legacy of Yan-Kit So (1933-2001), one of the most acclaimed writers on Chinese food. A passionate promoter of Asian food, her first book, The Classic Chinese Cookbook, won an André Simon Award and a Glenfiddich Food and Drink Award. Her seminal work, Classical Food of China, made a major contribution to the understanding of Chinese regional food cultures.
The winner will receive a grant of up to £2500 to support travel and research costs associated with producing an original work intended for publication in print or electronic form, for the English speaking world. This could be a cookery book, or some other form of food-focused text.
The winner of the 2021 Yan-Kit So Award for Food Writers on Asia will be announced at the end of September 2021
The shortlisted candidates for the 2021 Yan-Kit So Award are:
Anna Ansari.  In her published work, Anna Ansari will trace Turkish flavours from the mountainous village in Iran where her 84-year-old father was born and raised, across the Silk Road, and into the Uighur neighbourhoods of Beijing.  She plans to draw on the historical, cultural and economic factors that link the foods, flavours and ingredients of the pan-Turkic world, from Baku to Beijing, across generations and continents.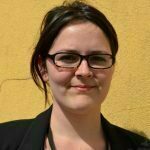 Cara Bleiman.  Language teacher and anthropologist Cara Bleiman plans to write Chinese vegetarian and vegan cookbook. Rather than adapting or compromising authentic recipes, she plans to look back in history to highlight how fermentation and plant-based cooking with beans are at the heart of some of China's most flavoursome and satisfying dishes.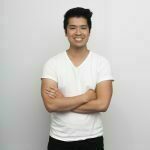 Noby Leong. Science communicator Noby Leong plans to celebrate the diversity that characterises Malaysian cuisine. His cookbook will focus on dominant cultural groups – Malay, Chinese and Indian – as well as examining the influence of neighbouring nations – Indonesia and Thailand. Stories will span Malaysia's long history, as part of the ancient Srivijaya empire, to independence in the 20th Century.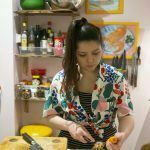 Maria Garbutt-Lucero.  Literary publicist Maria Garbutt-Lucero plans to write a narrative, non-fiction book which explores how to locates oneself, with respect to racial identity and culinary heritage, when familial ties are lost. Told through the prism of Filipino food, and underpinned by family memoir, this will be a search for roots and belonging.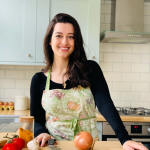 Emma Diniz Ryan.  Chef, food writer and recipe developer Emma Diniz Ryan plans to write a cookbook which explores the cuisine of Goa, set in the context of its fascinating cultural history. Part of her motivation is to connect with her own Goan heritage, as well as to research the cuisines of the Catholic Portuguese population and the Hindu Brahmin Saraswat population.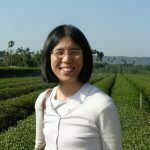 Chau-Jean Lin.  Entrepreneur Chau-Jean Lin plans to write a book that will be a tribute to the women and the communities in Taiwan who bring tea to life. Part collection of short stories, part cookbook, and part handbook of tea, it will focus on the changing world of farming and tea-making in Taiwan, through the eyes of the women involved in the trade.
The members of the judging panel for the Yan-Kit So Memorial Award for Food Writers on Asia are:
Fuchsia Dunlop, cook, food writer and broadcaster.
Carol Michaelson, curator of Chinese art at the British Museum and freelance curator and writer on Chinese art.
Paul Bloomfield, chef, corporate and private caterer and Patron of the Oxford Cultural Collective.
Donald Sloan, Chair of the Oxford Cultural Collective.
The Award is jointly administered by Betty Yao MBE and Freya Aitken-Turff.   The Award was launched in 2008 stemming from an original idea by Betty Yao to commemorate the life and work of her friend Yan-Kit So through her twin passions for food and travel.