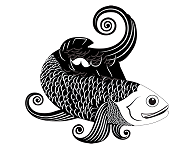 The Oxford Cultural Collective is proud to host the Yan-Kit So Award for Food Writers on Asia
The Yan-Kit So Award enables aspiring food writers to fulfil their dreams to research, travel and create original work about any aspect of Asian food.
The Yan-Kit So Memorial Award for Food Writers on Asia honours the legacy of Yan-Kit So (1933-2001), one of the most acclaimed writers on Chinese food. A passionate promoter of Asian food, her first book, The Classic Chinese Cookbook, won an André Simon Award and a Glenfiddich Food and Drink Award. Her seminal work, Classical Food of China, made a major contribution to the understanding of Chinese regional food cultures.
Hosted by The Oxford Cultural Collective each award winner is an emerging writer who has the ability to enhance our understanding and appreciation of Asian food culture.
The aim of the Award is to support travel and research costs associated with producing an original work intended for publication in print or electronic form, for the English speaking world. This could be a cookery book, or maybe a substantial article for a magazine or journal.
The Award is offered every two years, the next in 2019.The members of the judging panel for the Yan-Kit So Memorial Award for Food Writers on Asia are:
David Thompson, cookery writer and Chef Patron of Nahm restaurant in Bangkok;
Fuchsia Dunlop, cook, food writer and broadcaster;
Carol Michaelson, part-time curator of Chinese Art at the British Museum and freelance curator and writer on Chinese art;
Paul Bloomfield, chef, corporate and private caterer, and Patron of The Oxford Cultural Collective;
Donald Sloan, Chair of The Oxford Cultural Collective.
The Award is jointly administered by Betty Yao MBE and Freya Aitken-Turff.   The Award was launched in 2008 stemming from an original idea by Betty Yao to commemorate the life and work of her friend Yan-Kit So through her twin passions for food and travel.
APPLICATIONS WILL BE OPEN FOR THE 2021 YAN-KIT SO MEMORIAL AWARD FOR FOOD WRITERS FROM AUTUMN 2020.
To learn more about the work of Julie Kleeman, winner of the award in 2019 award, follow this link.
The Yan-Kit So Memorial Award for Food Writers on Asia is sustained by philanthropic donations from those with an interest in promoting Asian food culture. To discuss making a donation please contact Donald Sloan (dsloan@oxfordculturalcollective.com).
All donations are made to Oxford Brookes University, which has charitable status.  Follow this link to make a donation.