2019 Pink Lady® Food Photographer of the Year Exhibition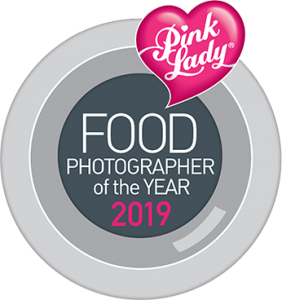 Pink Lady® Food Photographer of the Year launches its 8th annual exhibition
1st – 5th May 2019, The Mall Galleries, London
It's time for avid food enthusiasts to make their way to the Mall Galleries, a short stroll from Piccadilly Circus, for the 2019 Pink Lady® Food Photographer of the Year Exhibition. The world's finest showcase of its kind, the exhibition features the short-listed images and short films, chosen from thousands of entries.
The categories are hugely diverse, from InterContinental Food at the Table for stunning shots of food ready to eat, to World Food Programme Food for Life, showing humanitarian aspects of food. The Marks & Spencer Food Portraiture category highlights the best styled food photography, whilst Fujifilm Award for Innovation and Winterbotham Darby Food Film Shorts bring insightful, witty and touching film shorts. The exhibition also includes Errazuriz Wine Photographer of the Year.
New for this year, is an award for Food Stylists as well as Champagne Taittinger Wedding Food Photographer.
The winners of this year's competition will be announced on 30th April 2019.
For full details of the exhibition, including travel details to the Mall Galleries follow this link.
---
Oxford Cultural Collective Partnership with Pink Lady® Food Photographer of the Year
Photographs have a far reaching presence in all of our lives.  Food photography, in particular, is becoming a prominent genre – not only since the advent of Instagram. The Oxford Cultural Collective will showcase outstanding images from around the world and will explore the power of food photography to stimulate creative conversations.
The focus of this project is to:
invite those who have made significant contributions in the worlds of food and drink to provide personal reflections on particular photographs, chosen from the Pink Lady® Food Photographer of the Year archive;
publish documentary stories, told through photographs, about the role of food photography in fields such as publishing, advertising and personal branding;
revisit historic photographic archives and profile acclaimed photographers, past and present; and
share ideas on the psychology of photography and its potential to change perspectives, increase understanding and generate new thinking.
To learn more on the partnership between OCC and Pink Lady® Food Photographer of the Year, follow this link.