New partnership with Pink Lady® Food Photographer of the Year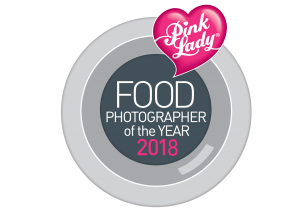 We are thrilled to announce a new partnership between the Oxford Cultural Collective and Pink Lady® Food Photographer of the Year, the prestigious awards programme that celebrates the very best food photography from around the world.
Photographs have a far reaching presence in all of our lives.  Food photography, in particular, is becoming a prominent genre – not only since the advent of Instagram. The Oxford Cultural Collective will showcase outstanding images from around the world and will explore the power of food photography to stimulate creative conversations.
To start this project, which is focused on making new connections and increasing cultural understanding, we will:
invite those who have made significant contributions in the worlds of food and drink to provide personal reflections on particular photographs;
publish documentary stories, told through photographs, about the role of food photography in fields such as publishing, advertising and personal branding;
revisit historic photographic archives and profile acclaimed photographers, past and present; and
share ideas on the psychology of photography and its potential to change perspectives, increase understanding and generate new thinking.
Visit the dedicated Food in Photography area of the OCC website to learn more. Follow link.