Academy – supporting Northern Ireland as a Food and Drink Destination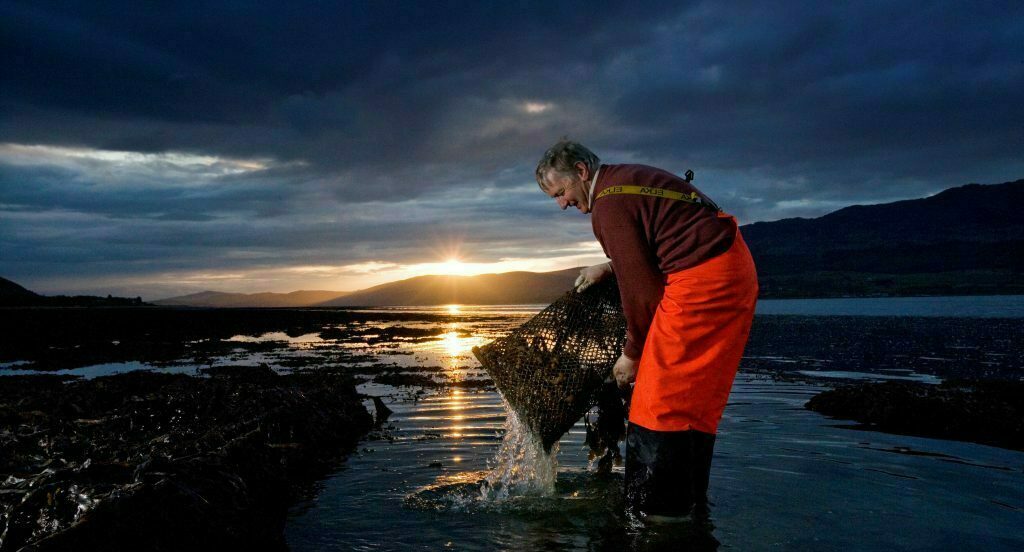 Academy: the Centre for Food, Drink and Culture, will make a significant contribution to the ongoing development of Northern Ireland as a leading food and drink destination.  In addition to delivering learning opportunities for on-campus students, Academy will celebrate and promote local produce and provide comprehensive support for food, drink and hospitality businesses across Northern Ireland. 
The Academy's Steering Group, which is Chaired by Donald Sloan of the Oxford Cultural Collective, includes representatives from various bodies which are shaping Northern Ireland's reputation for food and drink production and hospitality. In addition to Professor Una McMahon Beattie of Ulster University, key members of the Steering Group are:
Michele Shirlow MBE, Chief Executive of Food NI, the promotional organisation that provides a single voice for food and drink producers from across Northern Ireland.
Aine Kearney, Director of Business Support and Events for Tourism NI, the government-funded body which supports the tourism industry and promotes Northern Ireland as a tourist destination.
Marianne Hood, former Chair of the Institute of Hospitality NI, the local branch of the professional body for the international hospitality industry.
Niall McKenna, chef, restaurateur and proprietor of James Street & Co., a collection of Belfast's leading restuarants.
Alain Kerloc'h, co-owner of Ox, a Michelin-starred restaurant in central Belfast.
Northern Ireland is increasingly being recognised as a leading destination for food, drink and hospitality. Its growing network of passionate producers and independent restaurateurs (several of whom have been awarded Michelin Stars), is receiving national and international attention.
In 2018, ahead of entries from over 70 locations worldwide, Northern Ireland was named the World's Best Food Destination at the prestigious International Travel and Tourism Awards. As well as supporting tourism and trade, this kind of success fuels collective pride and encourages aspiring producers and chefs to pursue their dreams. It also ensures students from Ulster University benefit from being part of a vibrant, mutually supportive community of food and drink entrepreneurs.
Academy: the Centre for Food, Drink and Culture will celebrate and promote Northern Irish produce, as well as providing practical support to food, drink and hospitality businesses. Its role will include:
Provision of skilled employees. Many graduates choose to pursue careers in Northern Ireland. Of those who move away, a significant proportion return at some point, ready to share their knowledge and experience. This constant supply of highly skilled graduates, whose commitment has been fuelled by time spent learning in the Academy, will continue to make a significant contribution to the development of Northern Ireland as a world-class destination for food, drink and hospitality.
Showcasing local produce. Academy restaurant will integrate high quality local ingredients into dishes and will share the stories of partner producers. As part of their learning experience, students will get to know farmers, growers, cheesemakers, fishmongers, meat curers, bakers, chocolatiers, brewers, distillers and more; will explore the skills and motivations of artisan producers; and will analyse the nature and benefits of local, interconnected food systems.
Culinary Salon. With generous support from the Savoy Educational Trust, Academy restaurant will welcome prominent chefs from across the UK and Ireland, on a regular basis, who will prepare dinners reflecting their own cultural heritage, integrating local Northern Irish ingredients. This marriage of culinary cultures will draw further attention to outstanding local produce.
Entrepreneurial network. A new Academy network for local food and drink producers, chefs and restaurateurs will provide inspiration and business support. Specifically for aspiring and established entrepreneurs, the network's activities will include events, featuring expert speakers; mentoring; and bespoke training.
Hosting international events. Academy will become a venue in which academics and leading practitioners gather to consider the implications of our established food systems for communities, climate and health. In doing so, it will strengthen Northern Ireland's reputation for leading conversations about the future food production and distribution. In April next year, Academy will host Gastronomy Summit 2022, an international conference that will address the development of food and drink destinations in ways that benefit local communities.