Felicity Cloake joins students in Belfast for Culinary Salon dinner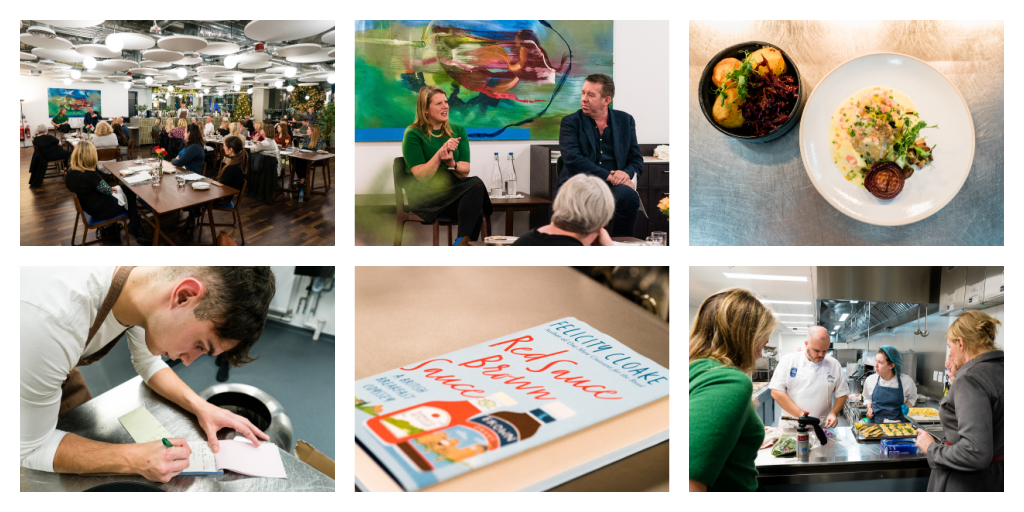 Guardian food writer and author Felicity Cloake hosted the most recent dinner in the Culinary Salon series, held on 30th January in the Academy restaurant, Ulster University, in partnership with the Oxford Cultural Collective.
The events, featuring many of the UK and Ireland's most admired chefs and food writers, are gathering a loyal following of customers from across Northern Ireland.
Mairead McEntee, Associate Head of the Department of Hospitality and Tourism Management at Ulster University, commented: "When we opened Academy: the Centre for Food, Drink and Culture, which incorporates the restaurant, our aim was the provide truly distinctive learning experiences for students, and to make a meaningful contribution to Northern Ireland's growing reputation as a food and drink destination. Introducing our students to such a diverse and talented group of chefs and food writers, who together stage these amazing cultural events, helps us achieve both these objectives."
In conversation with Donald Sloan, before dinner was served, Felicity Cloake reflected on her career as a food writer, focusing on her weekly column in the Guardian and her two most recent books – One More Croissant for the Road and Red Sauce Brown Sauce: a British Breakfast Odyssey – recounting her epic cycle trips around France and the UK, sampling regional dishes en route. She shared what she had learned about the British and their relationship with food and considered the role of notable food writers in shaping domestic dining in recent decades.
Felicity's menu, executed by students and the Academy team, was inspired by her childhood memories: prawn cocktail, coq au Riesling, and treacle tart.
The next Culinary Salon dinner will take place on 7th February 2023, hosted by Cyrus Todiwala OBE, chef, educator and broadcaster.