Swire Hotels – featured exhibitor – Future Careers Fair 2021
Future Careers Fair 2021 is thrilled to be welcoming Swire Hotels.
As we emerge from lockdown, Future Careers Fair 2021 (28th May 2021) will provide reassurance that hospitality, travel and tourism remain vibrant sectors in which graduates can build fulfilling management and leadership careers.  The event will bring together up to 500 graduates from across Europe with organisations seeking to connect with the next generation of hospitality, culinary arts and tourism professionals. 
To register for Future Careers Fair 2021, taking place on 28th May 2021, follow this link. 
Swire Hotels is a group of seven distinctly different properties which craft extraordinary hospitality experiences for their guests. Incorporating two brands – The House Collective and EAST, the hotels are located in Hong Kong, Chinese mainland and the USA. Whilst each of the hotels is unique, they share an appreciation of aesthetics and service excellence.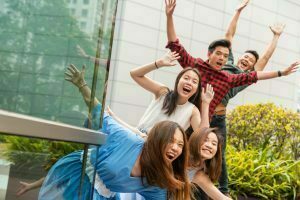 Most hospitality groups strive to be consistent; hiring and training people to fit a particular mould. Swire Hotels take the opposite approach, believing that the happiest places to work are where team members can be their authentic selves.
They are constantly looking for graduates and students who are fun-loving, creative and genuinely passionate about hospitality.  They welcome those who are team players, who are flexible and open-minded, and who dare to do things differently.
From Susan Lee, Swire Hotels Director of People Culture and Development: "I am honoured to be part of Future Careers Fair 2021 and believe it is a great opportunity to meet with young passionate hoteliers and industry friends. I hope to share with potential candidates career opportunities in our region, our experiences in the industry and introduce to them to our hotel brands and culture."
THE BRANDS AND PROPERTIES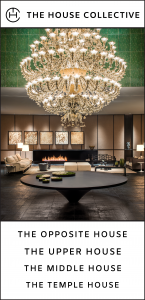 The House Collective is firmly established as one of Asia's most admired hotel brands, with each property imagined to reflect the soul of its location. They attract guests in search of authentic, intimate experiences, who share a love for the arts and stunning architecture.
At The Opposite House in Taikoo Li Sanlitun, Beijing, art is the focus. With a design that presents the House as a contemporary art gallery, the Atrium showcases the work of exciting artists from the region and further afield.
The Upper House symbolises an 'upward journey' to a retreat above the bustling city, natural materials, original sculpture installations and seamlessly proportioned spaces are integrated to create a sophisticated and modern "Asian influenced" residence.
At The Temple House, guests are transported back in time, through an entrance set in a beautifully restored hundred-year-old Chinese courtyard built during the Qing Dynasty, with experiences rooted in tradition, which have evolved over time.
The Middle House is located in the heart of Shanghai in the bustling Jing'an District. As the newest addition to The House Collective, it provides an elegant and calm oasis in one of Asia's most sophisticated cities.
EAST are lifestyle hotels located in Hong Kong, Beijing and Miami where bright ideas meet boundless energy. Ideal for business or leisure guests, the properties feature bustling cafes, lively neighbourhood restaurants, outdoor decks, buzzing workspaces and quiet, calming bedrooms. Healthy activities to get the heart pumping and the mind focused are available for guests, from intense full-body workouts or dips in the pools at BEAST (Body by EAST), to yoga classes and leisurely bike rides around the city.
During Future Careers Fair 2021 you will learn more about career opportunities with Swire Hotels and you will be put in direct contact with company representatives.