Yummy Jobs – featured Exhibitor – Future Careers Fair 2021
Future Careers Fair 2021 is thrilled to be welcoming Yummy Jobs.  
As we emerge from lockdown, Future Careers Fair 2021 (28th May 2021) will provide reassurance that hospitality, travel and tourism remain vibrant sectors in which graduates can build fulfilling management and leadership careers.  The event will bring together up to 500 graduates from across Europe with organisations seeking to connect with the next generation of hospitality, culinary arts and tourism professionals. 
To register for Future Careers Fair 2021, taking place on 28th May 2021, follow this link. 
Over the last twenty-one years, Yummy Jobs has provided more than 18,000 students and graduates with outstanding work opportunities in the United States. Reflecting a belief in the value of international experience, Yummy Jobs offers a range of professional internships with top employers in buzzing tourist hotspots such as Orlando, Florida, as well as in remote locations known for breathtaking scenery, including North Carolina.
Students and graduates with overseas experience stand out in a competitive recruitment market. They display a commitment to building careers in hospitality, a willingness to become immersed in new cultures and an eagerness to learn: attributes which are hugely appealing to leading employers.  Yummy Jobs' comprehensive service, including guidance on visa applications, assistance constructing CVs, introductions to respected employers and even support with housing, makes securing an international internship as straightforward as possible.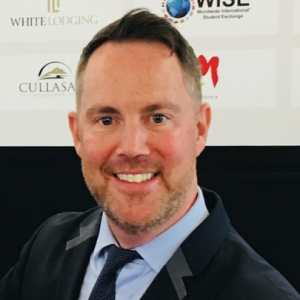 At Future Careers Fair 2021, the Yummy Jobs team is looking forward to meetings those who want to add American work experience to their professional profiles. In the words of CEO and founder Jason Smith: "Despite recent challenges, the hospitality industry is still fast-moving and dynamic, and it definitely remains very close to my heart. Our mission at Yummy Jobs is to encourage talented young people and to support them on their journey to become future leaders. Being part of this unique event will enable us to showcase the international opportunities we provide to passionate graduates and students and will offer reassurance that our industry welcomes them and needs them.  We are here to kick-start careers in hospitality."
Yummy Jobs offers 6 and 12 month fully-paid internships for students and graduates in hospitality, culinary arts, tourism and events, in a wide variety of US destinations. It only works with reputable employers who share its values and its commitment to supporting the next generation of hospitality managers and leaders. It is the leading recruiter for major brands, including Disney, as well as for independent boutique hotels, award winning resorts, premium country clubs and events venues. The Yummy Jobs Hospitality Foundation offers scholarships to help cover programme fees.
To be eligible for the Yummy Jobs programme, as a graduate trainee or a J-1 intern, here are the criteria:
Be a graduate from an undergraduate degree in Culinary Arts,  Tourism, Hospitality or Events related subject PLUS have at least one year of related work experience in this industry. This experience must have been obtained outside of the United States.
Be currently enrolled in full-time education at a University outside of the United States.
Be studying towards an undergraduate degree in Culinary Arts, Tourism, Hospitality, Events or a related subject OR have graduated no more than 12 months prior to your programme start date.
Aside from the eligibility, Yummy Jobs looks for individuals who are:
Energetic and enthusiastic
Motivated to learn the skills to provide the very best service to guests
Hard working and adaptable
Open to cultural exchange
You are welcome to contact Yummy Jobs in advance of Future Careers Fair 2021 via their website.