Paul Bloomfield – bringing a convivial spirit to OCC events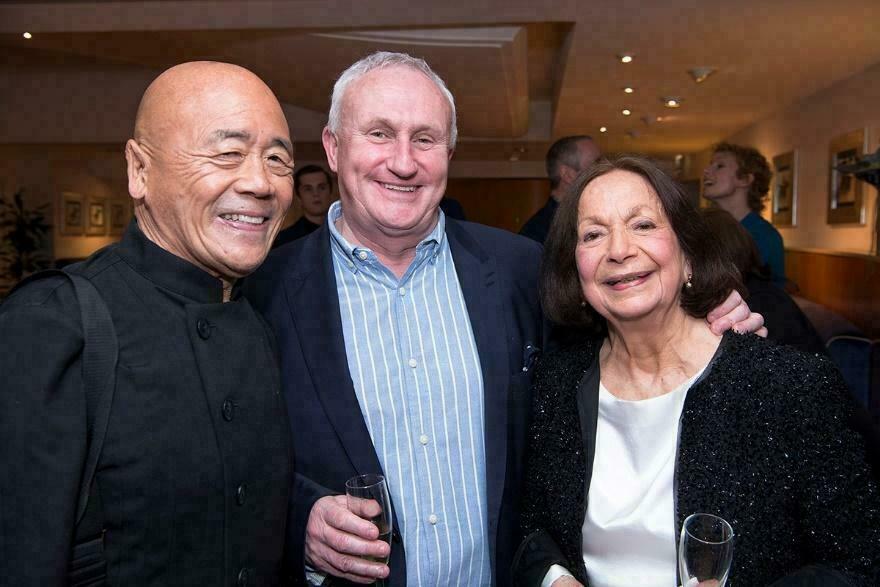 5th October 2021
We are pretty much convinced that events from the Oxford Cultural Collective are as memorable for their convivial spirit as they are for their content and focus.  We are firm believers that bringing people together over good food and wine is the perfect way to encourage meaningful conversations, new working relationships and cultural exchange. Much of our success in this respect lies in the hands of one man – Paul Bloomfield, chef, caterer and Patron of the Oxford Cultural Collective.
Paul has developed an unrivalled reputation for staging events in unlikely locations internationally, for producing culturally authentic dishes drawn from an endless array of national cuisines and for his unflappable style, no matter the inevitable challenges that arise.
As a professional caterer, he specialises in the foods of Asian nations. Back in 1987 he co-authored a book with his friend Yan-Kit So, one of the UK's foremost authorities on Chinese cuisine (in whose name OCC now offers a biennial literary award). Over the last fifteen years, from his base at Asia House in central London, his company has catered for a wide range of embassies, as well as corporate and private clients.
As a Patron of the Oxford Cultural Collective, Paul has another platform for his creative talents. In his words: "Our OCC events are often hosted by notable figures, whether food writers, broadcasters or chefs, and they are attended by fascinating guests from many different cultural and professional backgrounds. The food and drink we serve, which tends to reflect the theme of every event, must become a really positive talking point.  OCC's strapline is 'Eating – Drinking – Thinking' – and I'd say equal commitment should be given to each of these pursuits!".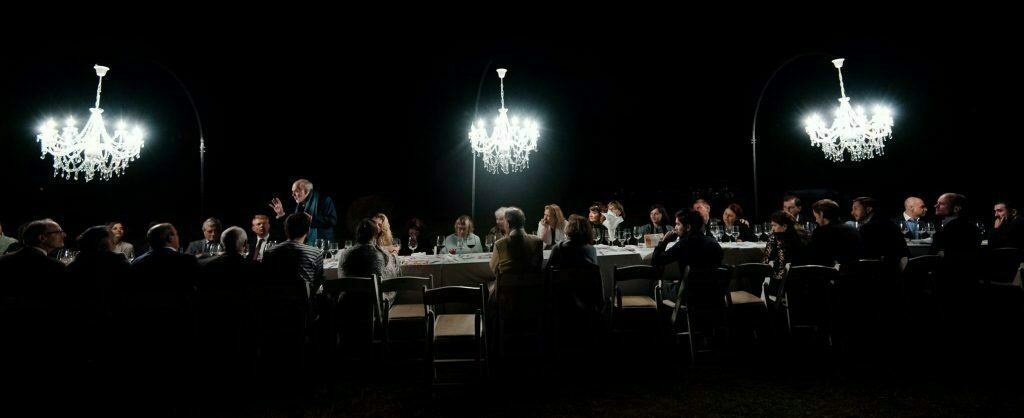 Holding events in unexpected locations can enhance their impact, even if it does throw up considerable logistical challenges. Undaunted, Paul has staged OCC dinners in (amongst other places), the ruins of an historic theatre, 120 metres below ground in a salt mine, in caves inside the Rock of Gibraltar and on the rafters in the roof of a disused brewery – none of which had kitchens.  Some of the most unusual dinners have taken place in Transylvania, Romania, with our partner organisation, The Ratiu Family Charitable Foundation. On the 14th September this year, Paul staged a dinner for 80 guests outside (complete with chandeliers – see photo, above), in rural Petrestii, over-looking the majestic Turda Gorge in central Transylvania.
A distinctive requirement for managing events is the need for adaptability – producing food of the highest possible standard, inspired by our hosts, each of whom is a specialist in a particular national cuisine.  In this regard, Paul has worked alongside Ken Hom, Claudia Roden, Madhur Jaffrey, Cyrus Todiwala, Jeremy Lee, Katie and Giancarlo Caldesi, Ching-He Huang and numerous others.  When reputations are at stake, his good humour is key – offering reassurance and confidence, spurring on his team and smoothing ruffled feathers. As chef Ken Hom says, "Working with Paul is such a treat, not only because of his top notch professionalism, but also because he brings a strong sense of enjoyment and fun to every occasion. I take every chance I can to work with him – and there's an added bonus – I know I'll always pick up new tips that I can use in the future."
As we emerge from the horrors of covid, we can't wait to resume Oxford Cultural Collective events which strengthen our community, fuel our creativity and support our progressive agenda.  We will also ensure, with Paul at the helm, that our events are defined by their convivial spirit and by great food and drink.